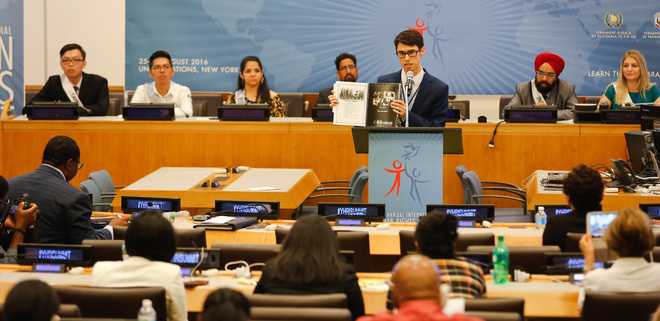 Ishrat S Banwait
Varnika Kundu stalking incident, 10-year-old rape survivor giving birth to a baby, violence outbreak in Panchkula after the verdict against Dera Sacha Sauda chief Ram Rahim — crime has raised its ugly head in the region. Therefore, it seems only apt that an international conclave on human rights is set to take place in Chandigarh this November. A first-of-its-kind for the city, the event is being organised by Chandigarh-based NGO 'Human Rights Protection Group'.
Heart-to-heart
Usually, such events are agenda-driven and funded by political parties; this one has no such affiliations and promises 'heart-to-heart' talks, according to one of the organisers, Prabhloch Singh. "The theme of the conclave is 'leave no one behind' and we will honour the ground-level workers from around the globe. The two-day event starting November 4 will include as many as 450 participants and 25 speakers from 34 countries," he adds.
Noble mission
Ex-ambassadors, former United Nations dignitaries, activists, professors; founders of various NGOs, world-record holders and musicians will address the audience during the conclave, which aims at bringing the trailblazers on to a common platform. "In a country like ours where the authorities pay heed to everything but human rights, organising such an event is a Herculean task," says Prabhloch Singh, adding that the NGO had faced many obstacles in getting government approval for the event.
However, he clarifies that the event is not meant to demean anyone. "We are here to make people, not break them." To ensure that no one tries to hijack the event for their benefit, the speakers have been sternly asked to not use it as a platform for their political inclination or ideologies. The NGO aims to take the event to a global platform. Though the event is financed by the NGO itself, some amount will be contributed by the participants in the form of registration fee.