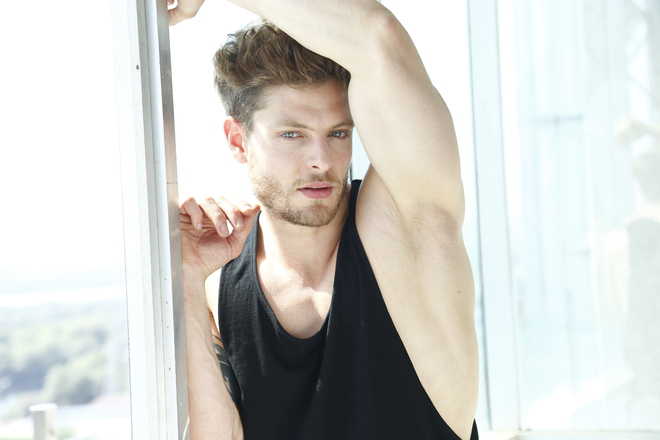 Jason Shah, who has been a part of popular shows such as Bigg Boss, Chandrashekhar Azaad and Inside Edge Season II, had a cameo in the movie Dev D as well. Jason has now joined the cast of Jhansi Ki Rani. Here's what the actor has to say about the show and his professional journey so far.
Tell us about your background.
I have half English and half American origins. I studied in New York Film Academy, where I did one year acting course. Then came to Mumbai and did a 3 month course with Anupan Kher.
How did you get the role of Ross in Jhansi Ki Rani?
I was called by the casting people. I did the reading, gave an audition and they liked it. Most probably because my Hindi is better than the rest and the role required a lot of fluency in Hindi.
We hear there was an accident on the sets recently.
Yes, I was given 14 stitches as I sustained a big cut on my forehead. It could have been worse if it had hit my nose or eyes, but I think I have angels watching over me.
How much do you relate to the character?
I can relate in the sense of being a foreigner in India. There are many things like the way Indians are towards foreigners. They are always a little more careful, they are open and warm. I have hardly received bad treatment from anyone in India but there is that little bit of a cautious attitude.
Where do you see yourself five years from now?
Five years is a long time but I feel after this I might want to go into direction and produce something myself. I have been working on it with a few friends, just waiting for the right time.