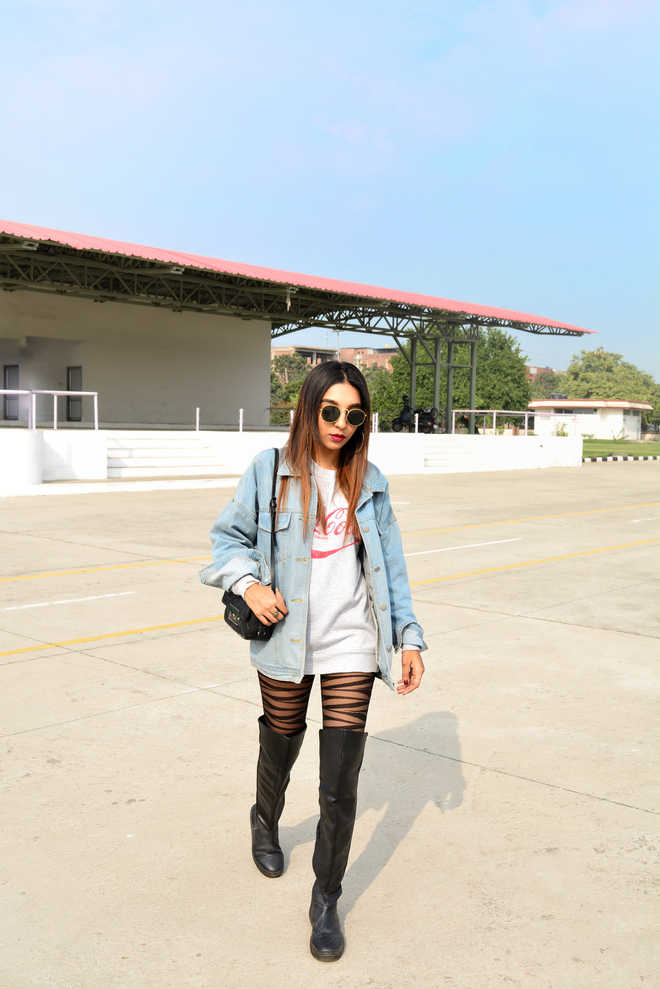 Ridhi Mittal
Piles of trendy clothes in your closet can never compete with that one over-sized shirt that your boyfriend owns. The chances are high that it is one of his few decent clothing items. But who cares until and unless that messy chic look can win compliments. Supersize your wardrobes with the style spin.
White button-down shirt
Nothing can be more dynamic than the classic white shirt. Cuff the sleeves loosely up to your elbows and wear it as a cool dress or pair it up with your favourite denims and you're good to turn heads.
Tuxedo jackets
Let's upgrade the concept of feminism and embrace the masculine-feminine revolution. Pair his tuxedo or a casual blazer with shorts or just throw it over your cocktail dress. Relive the good old chivalrous days.
Oh-so-versatile belts
The broad frame of his rugged belts can adequately add roughness to your outfit, giving you a chic and effortless look. A leather belt will definitely add to the heat you carry around.
Stolen jeans
Save for your next date instead of buying the casual and comfortable pair of jeans. Sneak into your man's wardrobe and cuff the ankles. What are you waiting for? Put your high heels on for the party look or go for sneakers for a lazy day with the real boyfriend jeans.
The basic t-shirt
If your collection is already not graced with two or three of your boyfriend's t-shirts then you're denying him of one of his basic purposes in life. Go girl and tuck it in with your skinny jeans. But if your guy is tall, then slip that t-shirt as a dress.
His wrist watch is your bangle
The metallic wrist watches can easily make a statement jewellery piece but if it tends to glide on your wrist than slay the watch as a bangle. He will definitely get jealous of your fashion sense.
The denim jacket
The jean jacket is the staple piece of every girl's closet. And for the obvious reasons, you can never own enough clothes! His denim jacket will come to your rescue giving you a super cool outfit for the day.
Swear by his sweatshirts
Your man's sweatshirts will come in handy when you are spending time away from him. Snuggle in with his super comfortable piece of clothing.
Top Stories