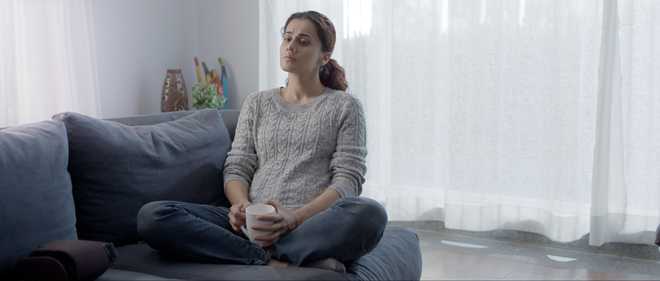 Men in Black: International
Directed by F. Gary Gray, this movie is a spin-off from the American sci-fi Men in Black series. The movie stars Chris Hemsworth, Tessa Thompson and Rebecca Ferguson.
Waste of time
This movie is an absolute waste of time and is not worth watching. I am disappointed and would not recommend it. Parvinder Singh, businessman
Timepass material
It's good enough for timepass. However, it was not as good as the previous movies in the franchise. I would not watch it again. Gurkamal Singh, IT student
Nice concept
It liked it better as compared to the previous films in the franchise. The concept was also nice. Shamanpreet Singh, student
Game Over
Directed by Ashwin Saravanan, Game Over is a bilingual drama thriller, starring Bollywood actress Taapsee Pannu, who plays the role of a girl battling with PTSD.
Full justice to character
Taapsee Pannu did full justice to her character. It was a great watch. I would rate it five on five. Akashdeep Singh, student
Quite suspenseful
The movie was engaging and suspenseful. I liked Taapsee Pannu's performance, in particular. I would rate it as a watchable film. Jagdeep Singh, businessman
The Secret Lives of Pets 2
Sequel to The Secret Life of Pets (2016), this 3D computer-animated film, directed by Chris Renaud, offers comedy. The lead characters have been voiced by Patton Oswalt, Eric Stonestreet and Kevin Hart.
Hilarious watch
It was a hilarious watch. I recommend it. I would give it five on five. Raghav, school student
Best climax ever
Overall, the movie was very good. However, I liked the climax the best. One must go watch it. Vishesh, school student
Max steals the show
I loved it. Max is my favourite character from the movie. He is so endearing. Angel, school student
(As told to Varun Das and Harleen Kaur)