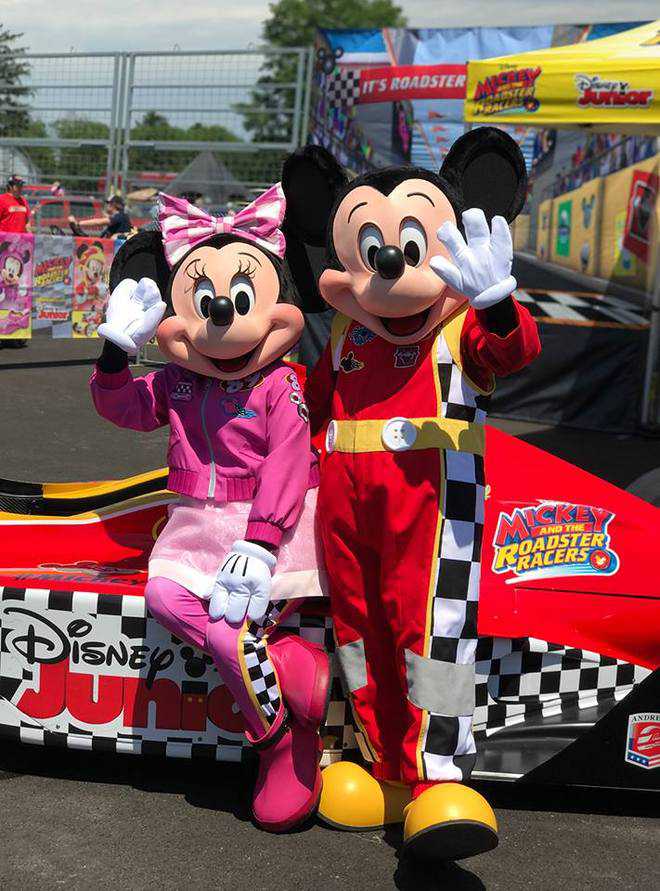 Mona
He is no ordinary mouse; this endearing character has regaled audiences with stories of hope while entertaining at the same time. Come November and the good-old Mickey Mouse celebrates its 90th anniversary! No wonder, Disney is celebrating it in a big way. Just as inspirational the stories are, Stay Fit with Mickey & Minnie is the new challenge to make the young and old fitter.
Ravindran Achariya, Executive Director, Media Networks, Disney India, in Chandigarh, shares, "This time we wanted to touch base with Mickey Mouse fans; so Stay Fit." So far, they have reached out to 3,000 schools in Delhi, Bengaluru and Mumbai, a total of 1.2 million kids, teachers and parents."
Special place
From its first avatar called Mortimer Mouse, as Walt Disney's animator drew on a train journey, only to be rechristened by his wife 'Mickey', the character made its first official appearance November 18, 1928, with the release of Steamboat Willie.
Mickey has changed a few avatars and duly adapted to changing times. "This initiative has already clocked 70 million views and counting across our digital platforms," shares Achariya. Very proud to 'show off' the success, he says Mickey has sold over 30 million products in the last year itself! "One of the most iconic products of all time is the Mickey Mouse wrist watch. The first one was produced by the Ingersoll-Waterbury company in 1933. The watch got so popular that its 25th million piece was gifted to Walt Disney."
Mickey also enjoys a strong social media presence. "It continues to spread happiness, optimism and hope on social media with some 79.5 million views, and 41.7 million engagement touch points across our Indian social media assets during this year," shares Achariya.
Know the mouse
Steamboat Willie was Mickey's first appearance on November 18, 1928. It became an instant hit while becoming the first-ever cartoon with synchronised sound.
Walt Disney fetched an Academy Award in 1932 for the creation of Mickey Mouse.
Mickey appeared in colour for the first time in The Band Concert in 1935.
In honour of his 50th anniversary, Mickey became the first cartoon character to have a star on the Hollywood Walk of Fame in 1978.
Mickey Mouse has become a household name in India with over three decades of storytelling, starting with Doordarshan.
Top Stories