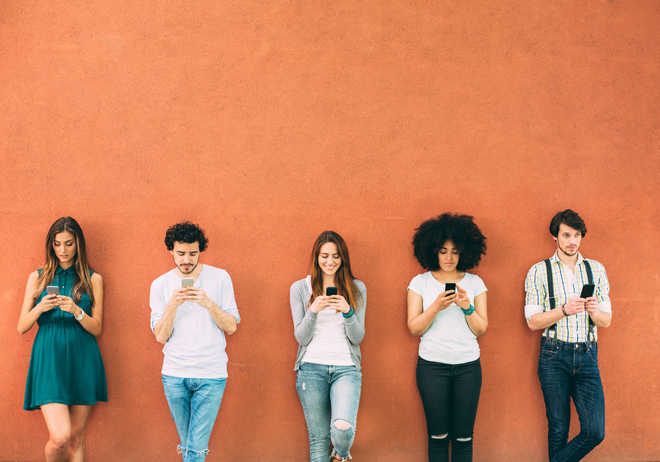 Divya Dutta
I am on a detox. No, not the diet one, but the mobile detox. Wherever I go I always see heads bent into their mobiles... this very intense toxic relationship with the mobile phone has led to detachment and disconnect with the real world and that is scary.
Everyone is on social media on the phones. Rather than enjoying a moment and absorbing it, we are more eager to click selfies first, not as a memory, but to post it immediately on our social media. What we have gotten addicted to is the comments from our peers, number of likes and acknowledgment. I have heard a lot of people even get into anxiety mode in extreme cases, even depression, when they are rejected, trolled or downplayed on the social media.
The first thing I see is people clicking selfies to show how much fun they are having and not lose a minute to post it. And then starts the expectation and the curiosity to know who liked your post, who commented, who criticised. And the scary part is people take it very seriously.
I remember getting a call from my friend sounding very irritated with me, "Hey, why didn't you comment on my status when I wrote I am not well??" I told her I had messaged her instead to check on her. Isn't that more personalised, she didn't disagree but her reply gave me a jolt, "But you must reply on my post too. What will others think? That you don't reply? Rude na!" I realised how much it meant to her to get approval for her posts. It scared me. This world is so different yet so addictive. Everyone wants to belong, we have all become hashtags! Any important event, anyone's achievement, anyone's death is a hashtag. We put a hashtag to mention these important occasions or people. It becomes the talk of the day and the next day it's forgotten. Something else or someone else becomes the trending hashtag. Everyone's in a hurry to get more likes, more followers, feel more relevant and popular.
What happened to real bonds? Real conversations, real chats? Those no agenda chitchats, those pictures clicked at leisure, that small talk one made with strangers while travelling, that absorbing nature in silence without the urge of looking into a mobile to know what's happening in my absence of just a few minutes from social media.
I have started my detox. I have started taking breaks. I use it just twice until there's something urgent. I am trying to control the urge to peep into my mobile to see what the world is up to every few minutes. I am trying to just be. Without feeling the constant company of this amazingly toxic partner. It is important and integral, yes. But not so much that it takes over our lives and rules it.
Balance is the key. I am loving my conversations with people around me and not just with my mobile.
I am learning to be real again... feeling nature, its sounds and silences, the laughter...everything. And yes, I would rather pick up the phone and ask how you are doing rather than send a general like on your post. I am not sure if it was a post I would have gotten lots of likes ...you think?
(Dutta is a Bollywood actor)