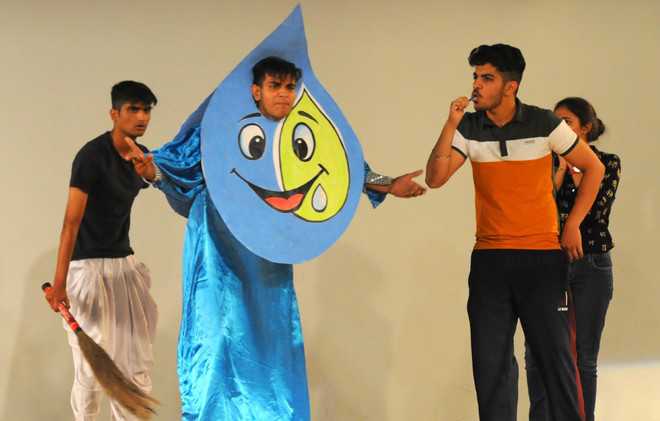 ROBINSINGH@TRIBUNE.COM
Tribune News Service
Mohali, October 13
Students of Learning Paths School (LPS), Sector 67, won the overall trophy in the LPS Business Conclave 2019, which concluded on the school premises here.
According to the organisers, as the LPS was the host, the trophy was awarded to Spring Dales School, Amritsar, which finished as second runners-up.
Around 200 students from 22 schools participated in various competitions. The conclave was aimed at enhancing the entrepreneurial skills of the youth. Over 200 students from different schools participated in variety of business events such as business quiz, business plan challenge, business strategy game, paper presentation, consumer awareness skit, commercial ad videos, poster-making and work readiness skills.
On the occasion, Robin Aggarwal, Director, Learning Paths School, said these kind of events inculcate managerial skills among the students. "Such events provide platform to the students to showcase their hidden talent", he added.
Top Stories