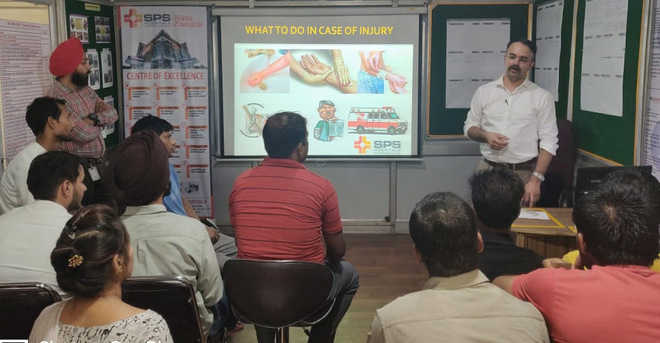 Ludhiana, July 15
SPS Hospital today observed National Plastic Surgery Day on its seventh anniversary. The hospital continued its campaign titled "Save a hand, save a family", campaign for labourers.
Dr Ashish Gupta, senior consultant and head, Department of Plastic and Micro vascular Surgery said, "Save a hand, save a family" campaign was initiated on July 15, 2012 with an objective to convey workers about preventive aspects of hand injury and first aid steps that can be provided by co-workers.
Posters in vernacular language were put up at various spots in the factories and pocket calendars were distributed among workers depicting first aid steps, he said.
Dr Gupta said around 200 workers were shown real life scenarios by means of pictures and videos of various types of hand injuries and their outcome to impress upon the need for specialised care and importance of first aid. He said more than 100 industries were covered in the past seven years.
Dr Sundeep Kaur, consultant plastic surgeon at SPS Hospitals said industrial houses, including Umbrako, Aarti Steels, Vardhaman Special Steels, Eastman Forging and Punjab Steel Rolling Mills asked for repeat visits. — TNS