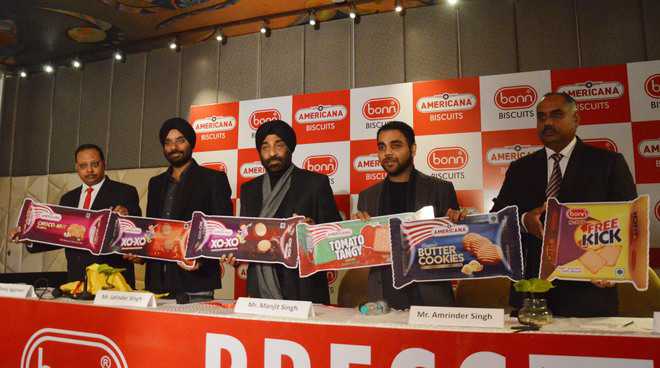 Tribune News Service
Ludhiana, February 17
A leading manufacturer of bread and bakery products — Bonn — is all set to expand its market in five states from March 1. The five states, where Bonn will start its aggressive marketing, include Telangana, Andha Pradesh, Tamil Nadu, Karnatka and Kerala.
This was revealed by Amarinder Singh, director, Bonn Group of Industries, here while launching six new variants of biscuits/cookies recently.
The six new variants launched here by Bonn, include "Americana Choco Nut", "Americana Butter Cookies", "Americana XOXO Chocolate Crème", "Orange Crème", "Bonn Free Kick" and "Tomato Tangy".
While elaborating on the successful journey of Bonn, its CMD, Manjit Singh, said the company was exporting products in over 55 countries. The Bonn COO, Pankaj Aggarwal, said the company started its new range of biscuits and cookies for a simple reason that the premium biscuit segment was growing at the rate of 20 to 25 per cent.
"This clearly shows that consumers demand unique formats and richer flavors at reasonable prices. The market of bakery products is huge in India and in the next few years, it will witness sharp increase further," he added.