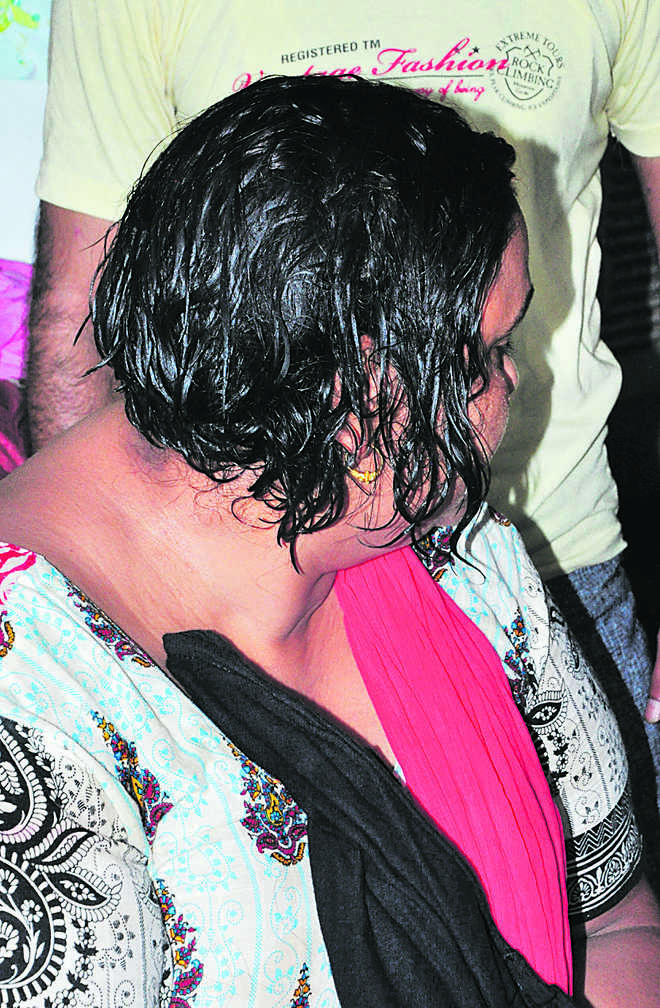 Nikhil Bhardwaj
Tribune News Service
Ludhiana, August 6
After incidents of braid cutting reported in Uttar Pradesh, Rajasthan and in some parts of Punjab, Ludhiana has also witnessed four such incidents. In all these incidents, the women complained of their hair being chopped off mysteriously. One of the victims alleged her hair were chopped off by a cat while she was sitting on the rooftop of her house.
In one of the incidents, the police have registered a case under section 295 of the IPC against unknown persons. Although no proof of any specific person's role has been found in the incidents, there is panic among residents.
In the first incident, Jaspreet Kaur of Captain Colony in the Meharban area alleged that yesterday, she was alone at her grocery store. At 9.30 pm, she started feeling that someone was pressing her shoulder and in a few seconds, she felt unconscious. In the meantime, a customer arrived there and raised the alarm. "When I woke up, I found my hair chopped. Those were lying nearby. I did not notice any person entering my shop. It seemed some supernatural power possessed me and chopped off my hair," she alleged.
Meharban SHO Pavitar Singh said since the woman did not notice anybody entering her shop and chopping off her hair, the police had registered a case against unknown persons. Footage of CCTV cameras installed in the area would be scanned.
In the Basti Jodhewal area, Resham Kumari (57), a resident of Ram Nagar, alleged that on Friday night, she, along with her son, slept in the room. When she woke up in the morning, she found her hair chopped. "I was stunned to see a bunch of hair lying near to my bed. Neither my son nor I opened the door the whole night, still the mysterious thing happened," the woman told the police.
In yet another incident, a 25-year-old married woman, Zainab, from Guru Gobind Nagar, said she was sitting on the third floor of her house last afternoon when she noticed that a cat arrived there, cut her hair and vanished. Basti Jodhewal SHO Vijay Kumar said the police had not received any complaint from the woman. "We visited localities as people were feeling panicky. I talked to both women. They refused to file any complaint. Still, the police are verifying the matter," he added.
On Saturday, Paramjit Kaur (55) of Mullanpur village had alleged that an unidentified man chopped off her braid in the afternoon. She was in the kitchen when a man with his face covered climbed the boundary wall and barged into the house. He chopped off her braid with a large shear which is used to trim hedges. The woman alleged that before cutting her braid, the man asked her who did her family vote for in the last Assembly elections. A case under Section 323, 452 and 295, IPC, has been registered.
Top News
The scheme to cost additional Rs 44,762 crore
There are about 50 lakh Central Government employees and ove...
Decision comes following two consecutive country-wide raids ...
The process of nominations ends on September 30 with only Sh...