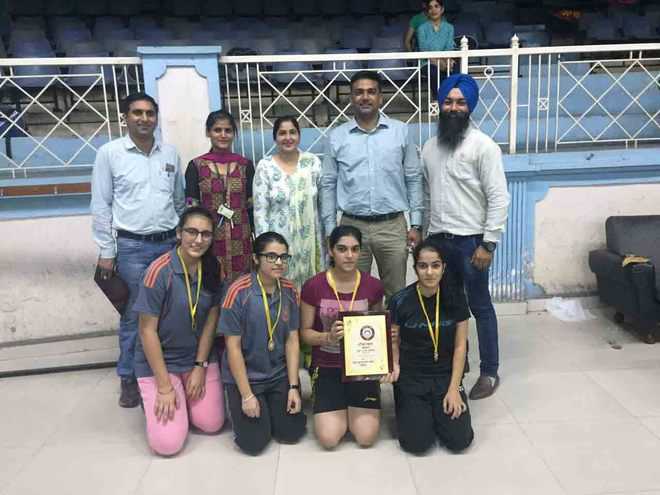 Our Sports Correspondent
Ludhiana, October 5
The PAU Zone scripted 2-0 victory over Ludhiana II Zone to romp home champions in the girls' Under-17 category in the Ludhiana District Schools Inter-Zone Badminton Competition, organised by the District Education Department at Shastri Hall, near Guru Nanak Stadium.
In the singles final, Prerna Dawar proved too good for Archita, whom she drubbed in straight sets 21-6, 21-7. In the doubles' category she teamed with Sanya to get the better of Siya and Manroop 21-13, 21-19 to fetch top honours.
In the match to decide the third position, the Samrala Zone outperformed the Sahnewal Zone 2-0.
In the girl's final (u-14), the Samrala Zone defeated the Ludhiana II Zone 2-0 to come out victorious. Surinder Kaur beat Sumedha 21-13, 21-5 to put her side into the lead. Then, she paired with Sant Kaur to pip Sumedha and Surinder Kaur 21-8, 21-15 to lay hands on the winners' trophy. The PAU Zone outclassed the Sahnewal Zone 2-0 to secure the third position.
In the under 19 group, the Samrala Zone recorded 2-0 win against the Sahnewal Zone to clinch the title while the Ludhiana II Zone scored an identical (2-0) victory over the PAU Zone to finish at the third place.