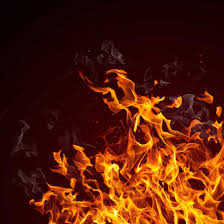 Tribune News Service
Ludhiana, September 10
A major fire broke out at Hero Ecotech and Hero Electric, a bicycle-manufacturing unit, in the Mangli area this morning. Goods worth several lakhs were destroyed in the fire.
Although short-circuit is said to be the cause of fire, the exact cause was yet to be ascertained.
The fire broke out around 4.45 am at the godown housing cycle parts. Fire brigade was immediately informed. Owing to the odd location of the godown, the fire engines took time to reach the spot. The factory staff had by then started efforts to douse the flames.
Sunil Kumar, an employee of the HR department of the company, said the security staff first noticed the flames and immediately informed the company officials. There was nobody inside the godown.
Sub-fire officer Aatish Rai said the fire engines did a total of 25 rounds to completely douse the flames in about four hours. Since batteries used in e-bikes were kept inside the store, there were repeated explosions during the fire.
The fire officials said the factory had all fire safety arrangements and plenty of water was available there which came in handy while refilling the fire engines during firefighting operations.