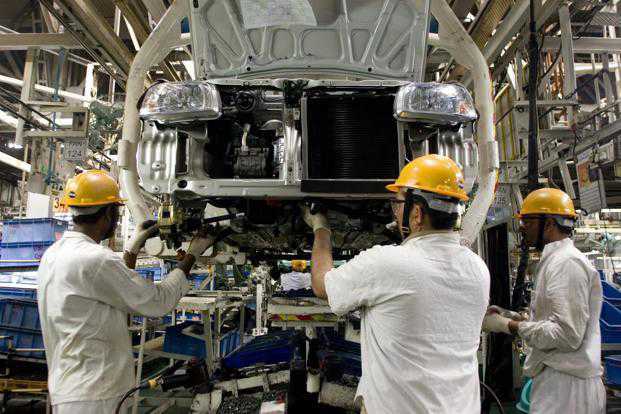 Kuldip Bhatia
Ludhiana, September 11
Though the Union Government refuses to acknowledge the reality, fact remains that fastener and auto parts industry the in micro, small and medium enterprises (MSMEs) sector is facing worst ever crisis with drastic fall in production due to slow down in the auto sector.
According to Narinder Bhamra, president, Fastener Manufacturers Association of India (FMAI), "On an average, there is down fall in the production by 50 to 70 per cent in units supplying products to the auto sector. A vast majority of affected units are on the verge of closure."
"Most fastener units, which supply their products to auto companies like Maruti, Tata Motors and Leyalnd, are the worst affected as major auto companies have either closed down for the last three months or slashed their production with the result that demand for components has diminished," he added.
"Some units have cut down their production by 90 per cent and are not in a position to meet day to day expenses," he said. "The need of the hour is to give immediate relief to the auto sector by reducing GST to 18 per cent to create more demand for new commercial and passenger vehicles. The government should also finalise scrapping policy for 15 years old vehicles to create demand for new vehicles," Bhamra emphasised.
Focusing on problems being faced by the fastener units on account of delayed payments from public sector undertakings (PSUs) he said suppliers used to get payment within 45 days in line with MSMED Act 2006.
"But of late, particularly for the last one year or so, the PSUs have started delaying payments by more than six month. With such delay in payments, supplying units lose even basic cost of product because of bank interest and interest charged by steel suppliers," he added.
"The government ought to release funds to the PSUs so that they can release payments to the MSME units. Even GST refund worth crores is also on hold," the FMAI chief pointed out.
Top News
Speaks for the first time to the media after the rebellion
All eyes are now on Governor Bhagat Singh Koshiyari amid rep...
The ED had summoned Raut on Tuesday for questioning in the m...
Heated arguments between the treasury benches and BJP MLA As...
India is looked upon as a solution provider to solve the cha...