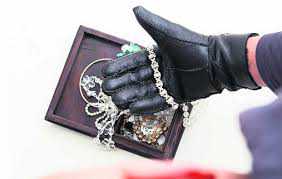 editorial@tribune.com
Tribune News Service
Ludhiana, September 10
More than 12 robbers barged into a factory on GTB Road and took away goods and cash worth lakhs after holding the workers captive.
Factory owner Gurvinder Singh said he owned the Bajwa Box factory where a few of his workers stayed during the night. During the wee hours of yesterday, he got a call from one of his factory workers Guddu Kumar. Guddu told him that more than 12 armed men entered the factory and held the staff captive. They took away brass, nickel and other factory goods.
Gurvinder said the armed men entered the factory around 1 am when the workers were sleeping in their rooms on the first floor.
The robbers loaded the stolen goods on a commercial vehicle and fled the scene. They also took away the mobile phones of the workers.
The Division 6 police were scanning the footage of CCTV cameras installed in the area to get some clue about the robbers. A case against unknown persons has been registered.
Top Stories
Will cater to similar distressing situations, tweets Modi
Cities