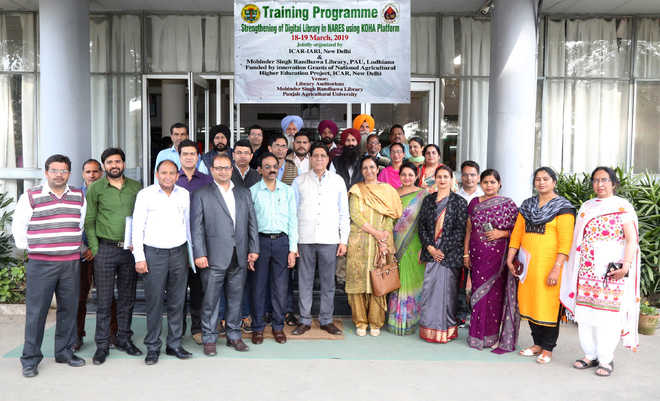 Tribune News Service
Ludhiana, March 20
Punjab Agricultural University (PAU) and Indian Agricultural Research Institute (IARI), New Delhi, organised a two-day training programme on "Strengthening of digital library in national agricultural research and education system using koha platform" for libraries of state agricultural universities/ICAR institutes under north zone of India.
The training was held under the sub-project "National knowledge management centre for agriculture education and research (NKMCAER)" of the innovation grants of national agricultural higher education project (NAHEP).
A total of 31 participants in the domain of library and information science from various state agricultural universities and deemed universities from the north zone of India participated in the event.
The training was imparted on implementation and use of koha integrated library system in the libraries of agricultural universities/ICAR institutes.
PAU Vice-Chancellor Dr Baldev Singh Dhillon said library automation using koha has facilitated the provision of speedy library services to its users. Dr Jatinder Kumar, an expert in implementation and customisation of koha library management software, imparted extensive training to the participants which included hands-on session as well.
Dr RB Sharma, national coordinator, National Agricultural Higher Education Project, ICAR, stressed upon changing role of libraries in digital era and emphasised that further advancements in this regard were the need of the hour.
Top Stories