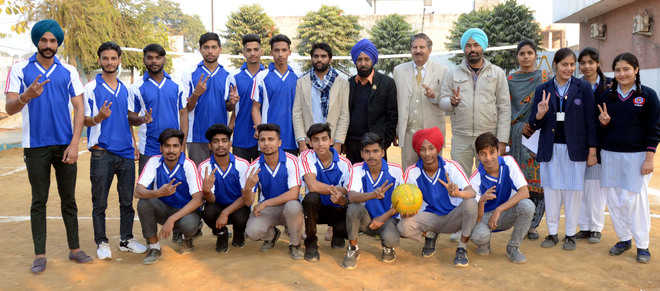 Sports Correspondent
Ludhiana, December 21
The players who would represent Punjab in the National Throwball Championship slated to be held from December 26 to 29 at Chandigarh were announced today.
AK Sharma, president, Punjab Throwball Association, said the players were selected during a week-long training-cum-coaching camp held at Everest Public Senior Secondary School, Moti Nagar.
Rajinder Sharma, Prem Singh and Rajwinder Singh, senior vice president, general secretary and secretary, respectively of the association were present during the conclusion of the camp.
Top News
Congress' state in-charge says the party is tipped to get th...
Launches attack against nepotism and graft; seeks collective...
Says Congress will oppose attempts to put leaders like Gandh...
Chandrashekhar Harbola was part of a 20-member troop that wa...
One attack occurred at a minority habitation in Chadoora in ...