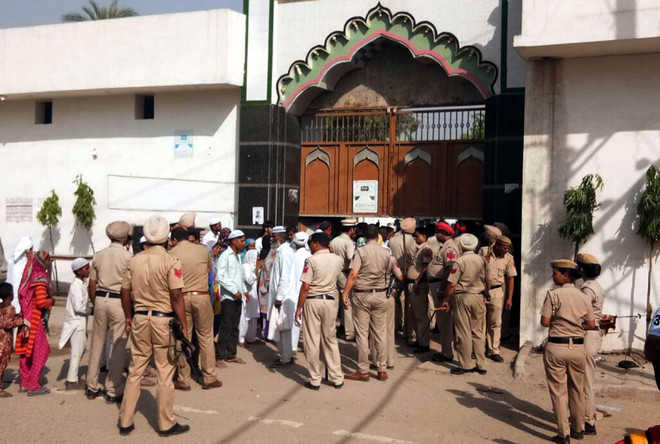 Tribune News Service
Ludhiana May 26
As many as 11 people sustained injuries after two groups clashed at a masjid located on the Rahon Road here today. All sustained minor injuries in the clash and were rushed to the Civil Hospital.
The clash allegedly took place between two groups over the control of the masjid.
One group led by Moulvi Umar Farooq claimed control over the affairs of the masjid, while another group of people wanted to take control from Farooq.
Today, after namaz, both group members exchanged heated arguments over some issue, following which they indulged in a clash.
Farooq said after performing namaz when he was delivering a speech, a member of the opposite group switched off the light and when his supporter Bablu asked the opposite group members as to why he switched off the light, they started fighting.
The situation could be controlled only after the Basti Jodhewal police reached the spot.
Investigating Officer, Basti Jodhewal police station, Balbir Singh said the statement of the injured was yet to be recorded and further action would be taken accordingly in the case.
Those injured have been identified as Mohammad Mauseen, Mohammad Nyam, Mohammad Intzar, Mohammad Nazim, Ali Hassan, Nakiza Khatoon, Abdul Kalam, Mohammad Hassan, Nazim Dula, Nushad Abdul Kalam and Farooq.
Notably on April 27, both groups had held a protest outside the Varadhman police station. The police tried to reach a compromise between the disputing parties, but the talks had failed.
Top News