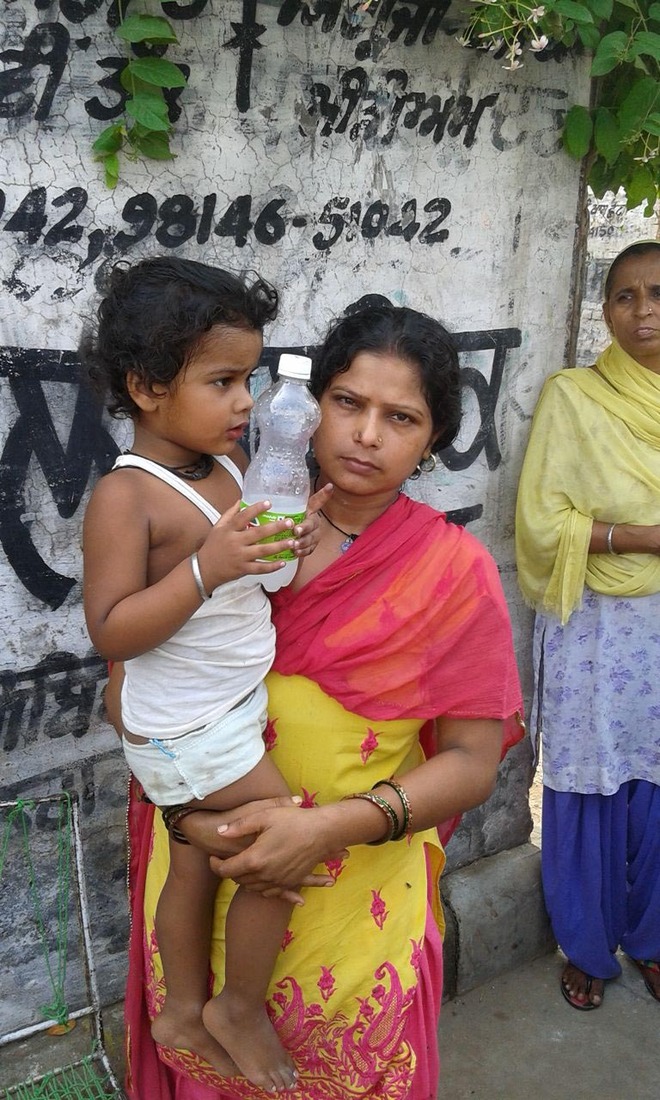 Tribune News Service
Ludhiana, July 25
A woman was strangled to death and her husband was brutally attacked by unidentified persons in the Shimlapuri area here last night. The woman's body was lying naked in the room. It is suspected that the assailants raped her before strangling her to death.
The deceased has been identified as Rajni (23) and her husband Suraj (40). Suraj has suffered severe head injuries and has been admitted to Christian Medical College and Hospital (CMCH). His condition is stated to be critical.
The Suraj, along with his family, resides in a small room constructed on the plot of Gurmeet Singh on Kalgidhar Road in the New Shimlapuri area for the past one year. He is a native of Sultanpur district in UP and works as a painter.
Juhi, the deceased's sister, who resides in a nearby vehra, said at around 5 am, she heard the cries of Harsh, four-year-old son of Rajni. When Juhi entered the house, she found the main gate and the door of the room opened. Juhi said the deceased was lying naked in the room while Suraj was unconscious.
On being informed, the Shimlapuri police reached the spot. Suraj was rushed to the CMC&H.
In preliminary investigation, the police found that more than one person entered the house after midnight. They strangled the woman to death and attacked Suraj with a brick. Suraj suffered severe injuries on the head.
Jagjit Singh, Station House Officer (SHO), Shimlapuri, said: "The woman was lying naked in the room. As per the preliminary investigation, we found that the accused's intention was not to rape or loot. It is suspected that Suraj had some old rivalry. But we are investigating this angle. The woman's body has been sent for postmortem".
"There are slim chances of Suraj's survival as his head was badly smashed with a brick. If he recovers from the injury, then his statement will be helpful in solving the case," he added. The police has registered a case under section 302, IPC, against unidentified assailants.