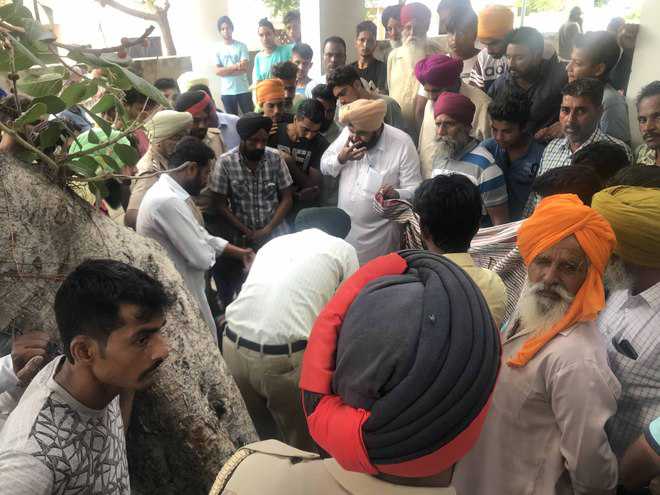 Our Correspondent
Raikot, September 19
A youth of Rattowal village was found hanging from a tree near his house early morning today. The deceased, identified as Avtar Singh (28), was last seen by villagers outside the door of his house around 9.30 pm on Wednesday.
The police handed over the body to his family after initiating inquest proceedings on a statement of his father Parkash Singh.
SP (D) Rajbir Singh and Dakha DSP Gurbans Singh Bains inspected the spot.
Preliminary investigations by a police team, led by Sadhar SHO Jaswinder Singh, revealed that the victim had died between 9.30 pm on Wednesday and early morning on Thursday. It is suspected that the victim used the string of his trouser for hanging himself from the branch of a tree at a dharamshala situated in front of his house.
The SHO said further investigation would be started after the receipt of chemical examination report of the viscera.