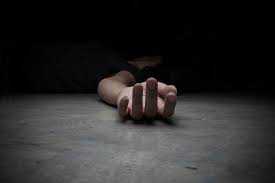 editorial@tribune.com
Sanjay Yadav
Gurugram, September 11
A 19-year-old maid employed with a local pilot allegedly jumped to death from the balcony of his 16th floor flat in M3M Merlin Drive condominium in Sector 67.
The police are yet to ascertain the reason behind the suicide as no suicide note was found. The employer pilot doesn't know much as she was hired only 20 days ago through a Delhi-based agency.
The police said she had made a call to her brother before committing suicide. Her brother told the police that she wanted him to recharge her mobile phone but the brother didn't do so.
But the family doesn't think this to be the provocation for the suicide and has not blamed anyone or filed any complaint. The police handed over the body to the kin after the post-mortem examination today.
According to the police, the incident happened last evening when the maid, identified as Bittan and a native of Bareilly in UP, jumped from the rear balcony of the 16th floor flat.
The flat owner told the police that she would go to her room after work at around 7 pm. At around 9.30 pm, he called her for cooking dinner. At that time, he noticed she was missing. They started searching for her and finally found her dead behind the flats.
"Her mobile phone was found there and as per the call record, she made the last call to her brother after 7 pm. Her brother said that she wanted him to recharge her mobile phone. He asked the need to do it. If anyone wanted to contact her, he would call her, the brother said. We have recorded the statement of the employer and the family members and are investigating the case from all angles," said sub-inspector Rohtash, the investigating officer.
Cities