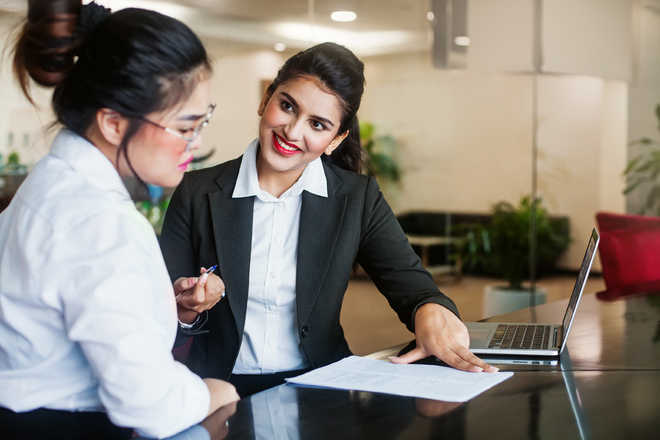 laxmi@tribune.com
Sanjay Arora
Homer's The Odyssey describes Odysseus' journey back home in the years following the Trojan War. As he is making his way back, goddess Athena appears to his son, Telemachus, in the form of an old family friend, Mentor, to offer him support and guidance in his father's absence. Their conversations in The Odyssey represent one of the earliest antecedents of the word mentorship.
In the modern world, however, it will be very seldom that someone will come and offer you mentorship. You will have to find, approach and convince a mentor. Or you will need to create conditions that a mentor approaches you. Even if your organisation assigns you one by default, it is you who will have to cultivate the relationship and use it for your benefit. Here are some tips on how to go about it:
The pre-conditions
Even though the millennial workforce stepping onto the first ladder of their career may scoff at any suggestion of getting a mentor to learn the ropes of their trade, the fact is that a little bit of guidance and handholding is necessary as well as important. The process of finding a mentor starts with working hard and developing a personal reputation of success. By ruthlessly working hard on your own role and career, you can set yourself up to connect with more seasoned business professionals who will see your talent and want to help you grow.
Powerful people are constantly on the lookout for talented young people. It is important to work in a way so that people perceive you as someone who is not only teachable/curious but is motivated and talented while being balanced and reliable.
As Sheryl Sandberg said, "it's not find a mentor and you will do well, it's do well and a mentor will find you."
Define whom do you want
The next step in finding a mentor is defining what you want out of your career. This may not mean planning out your whole career — it's important to leave room to go where things take you — but defining what you want in the short term always gives you a clear path forward.
You can then look in your own professional circle. These individuals could be former managers, professors or teachers from schools where you studied, co-workers in another department, or family friends. It is the best to have a combination of somebody who knows your internal organisation well but not necessarily works there.
It will be the right strategy to have more than one mentors — perhaps even two or three. Not every person will have access to a concentrated amount of view-time into each aspect of your life, so there may be a number of potentially hazardous blind spots that go unaddressed.
If you are lucky to have more than one mentor, it assures that you are covered from more than one angle. More than one blind spot addressed will result into more personal growth and development
Follow-up is the key
Once you've met someone and had an initial conversation, if you think they can provide valuable advice to you as your career progresses, make sure you figure out how to follow up. If they seem to be open to continuing the relationship, do set calendar reminders on when to follow up. How often you speak with your mentor is a matter of detail, but the goal is long-term, continued feedback. That could mean speaking on the phone or meeting for coffee once a quarter. You definitely should make a note on your calendar, because without a calendar, time can often escape us.
Social media gives mentees an opportunity to nudge their mentors, reminding them not only that they exist outside of the semi-annual dinner, but also that they value the relationship. Be sure not to nudge too frequently, though, or you'll come off as pushy.
At the end, Remember, your mentor is there to help you succeed. This may mean that they have to give you some tough love or advice that's hard to hear. Be gracious and know that they are doing this to help you!
It's not easy to receive criticism, but coming from a mentor it's meant entirely to help you accomplish your goals.
Keep it casual
Once you're ready to reach out to someone, it's important to keep things casual. Your approach to a potential mentor has to be quite similar to an approach to a potential friend — your relationship will develop over time. Don't force things; stay relaxed. Lessons and advice will come over time. It's not like you'll be at a conference and chat with someone sitting next to you and say, "Oh, will you be my mentor" It's a process. It's very similar to when you think about friends in your life, how you met them and how maybe over the period of a year or so you've become really good friends. Did you say in the beginning, 'Will you be my friend?' No, of course not. That would be completely awkward.
— The writer is Chief Mentor and CEO at Maven
All readers are invited to post comments responsibly. Any messages with foul language or inciting hatred will be deleted. Comments with all capital letters will also be deleted. Readers are encouraged to flag the comments they feel are inappropriate. The views expressed in the Comments section are of the individuals writing the post. The Tribune does not endorse or support the views in these posts in any manner.
Cities