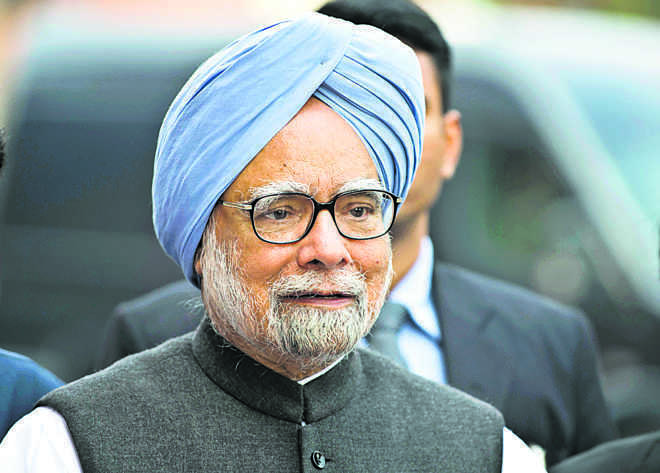 kavishakohli@gmail.com
Aditi Tandon
Tribune News Service
New Delhi, August 14
Former prime minister Manmohan Singh is set to be elected to the Rajya Sabha unopposed with the BJP unlikely to field a candidate against him.
A day after Singh filed his nomination for a seat in Rajasthan— which fell vacant after the sitting BJP state chief died—BJP sources said they would not contest against the ex-PM.
Congress strategists meanwhile argued that the BJP is recusing itself from the contest because it knows it cannot win.
"BJP doesn't have the numbers. We have a clear support of 120 MLAs and most of them have pledged allegiance to Manmohan Singh. BJP was trying till the end to find ways of winning the seat and withdrew from the fight realising it is a lost case," a Congress leader said.
Chief Minister Ashok Gehlot leads the Congress Government in Rajasthan.
Singh will return to the Rajya Sabha after retiring from the upper house in June this year. He had first entered Parliament 29 years ago.