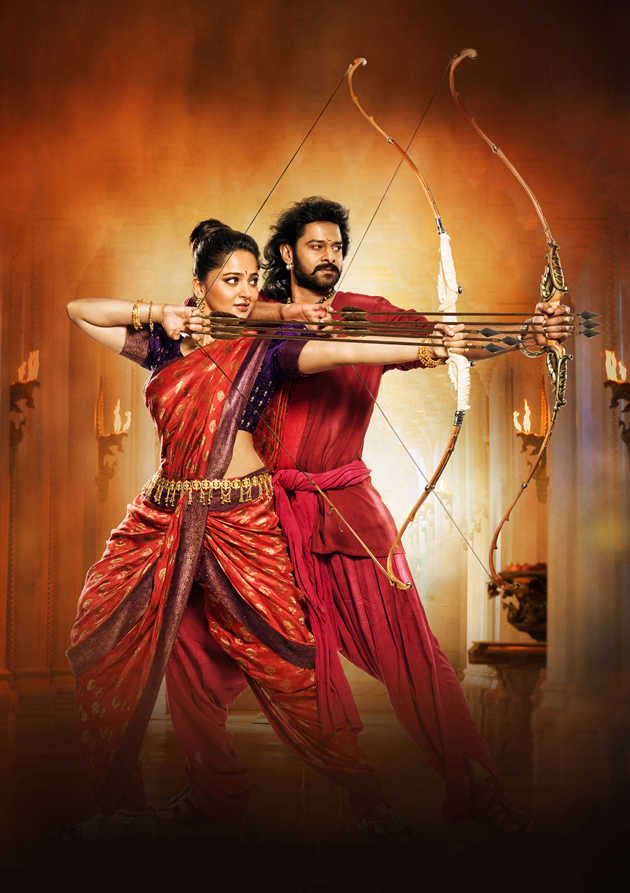 Nonika Singh
When audiences walked out of Baahubali in 2015, the question on everyone's lips was; Kattappa ne Baahubali ko kyon maara? In the years that the sequel took time to be made the question, the talking point of twitterati, became the film's biggest USP. Predictably when Baahubali 2: The Conclusion opens, this is one question begging an answer that brings audiences in droves.
But Rajamouli's magnum opus part 2 isn't merely about satiating the curiosity of viewers on this count alone. Rather as they say the plot thickens and this time Rajamouli manages to weave a web of intrigue and deceit with dollops of emotions.
The template is somewhat the same, a bit of romance, whole lot of action and a visual extravaganza which has as many jaw dropping spectacles in place. But mind you the much acclaimed director doesn't repeat himself. So, if you are looking for an encore of the epic war scenes he mounted in the prequel so grandiosely, search somewhere else.
Yet, the sequel is a worthy, nay mighty successor, you can call it a precursor too, for the film takes you back into Amarendra Baahubali's life and romantic liaison. Only romance here is not just another filler, though for a while it might seem so, but an important cog in the guessing game the director has chosen to create.
And before Rajamouli can answer the teaser he threw your way the last time over he has some more interesting twists to engage you. What makes queen mother Sivagami (Ramya Krishnan) drift away from his favourite Baahubali (Prabhas) that eventually leads to his decimation…the chain of events that clearly borrows from our epics is built rather well. Yes, the film is overtly dramatic, overtly extravagant, a bit too fantastical, some might find it a bit too gory too. Besides, how much of kings and queens can you stomach?
But Rajamouli makes the familiar all too endearing and at more than one point his narrative touches an emotional chord. The investment you made in its principal characters in the previous outing pays off and you root for all of them and more.
If Anuhshka Shetty was the hapless prisoner pining for her son the last time over, here she is made of a different mettle. As the fearless Rajkumari Devasena, each muscle and sinew of her breathes royalty. She portrays her regal character to the T and matches Sivagami frame to frame. Ramya as Sivagami is once again remarkable (stoic and imposing) and so is Kattapa (Sathyraj), the ever loyal faithful. So what made him betray?
Rest assured we will not spoil your fun and spill the beans. But even if some spoilsports, hyperactive on social media do, fret not. The film packs much more than just the answer to the question nibbling our minds for so long. Much before and after the secret unfolds, Rajamouli keeps you hooked and here we are not just talking picturesque visuals. Despite the predictability of it all, you know for fact the fate of the bad king Bhalla (Rana Daggubatti a tad more menacing), there is sufficient drama here to make for high voltage entertainment.
Baahubali part one fetched Rajamouli a National Award for Best Film. He can take a bow once more not just for creating a spectacular one but more importantly for bridging the North South divide. How can one film make Telugu superstar Prabhas a star closer home, check out and soak into the tumultuous reactions to his majestic persona and a rivetingly powerful performance. Besides, if regional cinema (remember it's a Telugu film) can dream this big, the scale of Indian cinema is likely to get better.
Move over Game Of Thrones, Baahubali is a perfect match.