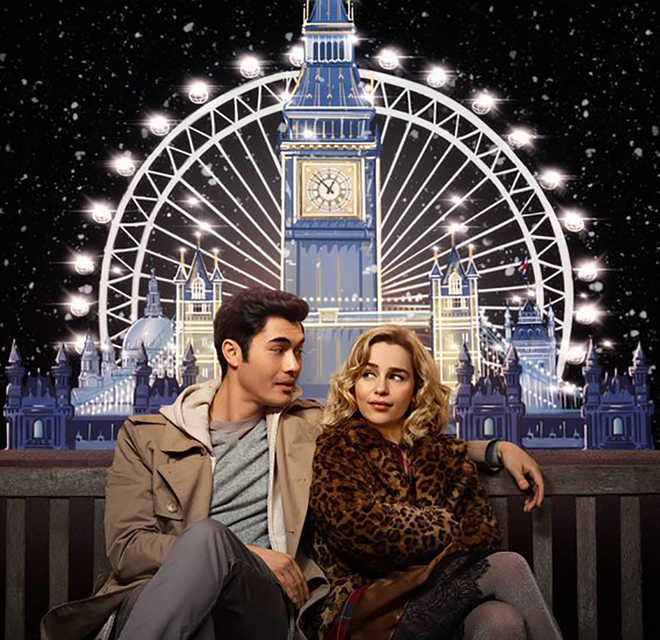 Johnson Thomas
A festive spirit-entreating, bitter-sweet holiday romcom that centers around Kate (Emilia Clarke, fresh from Games of Thrones), a survivor of a life-threatening illness, who now shows signs of depression, effected from the changes inherent in that traumatic experience.
The film opens up in now defunct Yugoslavia where Kate's mother is shown singing in a choir and then cuts to London where the family of four (which includes her father and her older sister Marta) have now found refuge. The family apparently fled to England during Yugoslavia's civil war, and now in the Brexit era, as part of the settler population, face trying anti-immigrant sentiment.
The narrative scripted by Emma Thompson, Bryony Kimmings, Greg Wise with sharp help from director Paul Feig ensures a true representation of London's multi-ethnic cosmopolitanism with diverse characters representing a range of ethnicities, sexual orientations, disabilities, and gender roles. With its focus on George Michael's (the frontman for Wham! Who passed away on Christmas day of a heart attack) memorable numbers, this film tries to do a greatest hits serenade as Kate's dysfunctions unravel and a spirit guide plays love-interest and mentor while prodding her onto a path of apology, acceptance and giving.
By adding a sub-plot that involves the residents of a homeless shelter (George Michael was himself reported to have volunteered for one anonymously) the film basically touches on George Michael's very special life while routing it through Kate's journey towards reconciliation and salvation. Henry Golding (Crazy Rich Asians), Emma Thompson, Boris Isaković, Lydia Leonard, Michelle Yeoh essay important roles with classy vigor but eventually it's Emilia Clarke's heart-felt alienation that comes through to haunt you much after the movie is done.
Feig's narrative has the right amount of pace, emotionally fraught moments, light-weight comedy, an impressive cast and George Michael's hummable hit songs - including the unreleased "This Is How (We Want You To Get High)" to siege into a fairly haunting resonance!