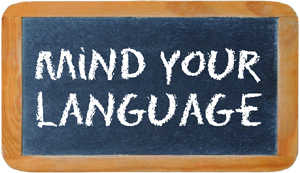 sanjiv@tribunemail.com
Ratna Raman
Mrs Malaprop, a character created by playwright Richard Brinsley Sheridan in "The Rivals" (1775) lends her name to the expression 'malapropism.' Malapropism refers to the incorrect use of key words in a sentence. Inappropriate words in a sentence alter the meaning and generate comedy .The word malaprop, a variant of malapropism, is arguably from the French phrase 'mal a propos' which means 'poorly/ badly placed/ positioned.'
Mrs Malaprop provides comic relief in the play through inappropriate utterances. "He is the very 'pine-apple' of politeness," is one such example. The correct word should have been 'pinnacle' (synonymous with 'peak', 'culminating point' and 'example of').
Objecting to Lydia's love-interest, Mrs Malaprop urges her niece to "promise to forget this fellow — to 'illiterate' him, I say, quite from your memory." 'Obliterate' (erase, wipe out) is the appropriate verb. Illiterate is an adjective describing someone with no education.
Mrs Malaprop says of her niece that "she's as headstrong as an 'allegory' on the banks of Nile." 'Allegories' (symbolic representations) remain confined to works of literature. 'Alligators' are found on the banks of several rivers.
Dogberry, a minor character in Shakespeare's "Much Ado About Nothing" also uses inappropriate words. His name has lent itself to the expression 'dogberryism,' which is synonymous with malapropism.
Inappropriate utterance is noticed very quickly, especially if the speaker is a public figure and is disseminated worldwide by the print and electronic media. George Bush's malapropisms have earned their own special moniker (nickname) in the expression 'Bushisms.'
When Bush says, "It will take time to restore chaos and order," we know that it will never happen, because 'chaos' and 'order' mean the opposite of each other. 'Peace' should have been used in place of 'chaos.' Bush overstates the case when he says "we are making 'steadfast' progress," instead of 'steady' progress. Steadfast usually pertains to deeply held beliefs that are usually 'rock-solid' and 'immovable.' Progress requires both change and movement as all of us know.
"They have miscalculated me as a leader," is yet another Bush 'howler' (gaffe, stupid mistake). The appropriate word should have been 'underestimated.'
Malapropisms contribute to laughter and humour, although they diminish the stature of the person using inappropriate words. Malapropism provides for collective laughter, revealing how speakers unwittingly offer themselves up to ridicule by using inappropriate words. In literature and in life, malapropisms provide comic relief and simultaneously take down the user by a notch or two (deflate, humble).
Incorrect constructions add to the ludicrous. At a crowded function, plenty of seats remained unoccupied in the front rows. Wanting to help, the host announced on the microphone: "All of you in the backside, come to the front." The backside is a non-detachable part of the human anatomy, and is always located 'behind.' The beginning of the hall is the front and the rear is where it ends. A useful input turned into a spot-on-comedy, because of incorrect usage. The correct expression should have been that seats were available in the front for all the people standing at the back.