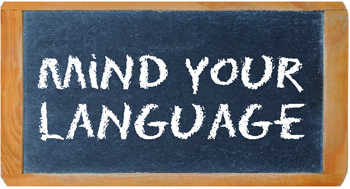 Ratna Raman
The word 'hug' (verb, noun) has been around since the 18th century, lending itself to describing the warmest of human acts. From the Norwegian 'hugga,' the English hug draws attention to this most comforting of all human actions. It is nice to hug and to be hugged. The act of hugging involves holding someone closely in one's arms to express affection. Hugging is a way of connecting and reaching out and is synonymous with cuddling, squeezing, embracing, clasping and clutching.
Our skeletal frame is clasped closely by muscles and tendons which hold together organs, veins, and nerves. The human skin, the body's largest organ aligns itself towards enveloping the bones and flesh in a close hug. Subsequently, clothes hug the outlines of our bodies. Cottoning on to this, a diaper brand called 'Huggies,' ensures that babies wearing diapers remain more portable and huggable all of the time.
Hugs can also be solitary celebrations when we hold secrets close to our heart. "Samir hugged his knees, excited by the outcome of the football match." Hugs are also proffered as gestures of comfort, love or shared joy. Our emotional, mental and spiritual being revels in the significant nurture that hugging provides. Reciprocal hugs, however, come with their own magic.
Hugging zoos exist, wherein children and adults cuddle pets as stressbusters. Hugging is both an inter-species and intra-species activity. Animals and birds hug and nuzzle their young, and humans have been known to hug each other, their own young, animals, birds and trees. Sunderlal Bahuguna's 'Chipko Andolan' of 1973 was a local environmental movement wherein villagers from present-day Uttaranchal embraced trees to prevent contractors from felling them. Inspiring environmentalists all over the world, the Appiko Movement in Uttara Kannada in 1983 was yet another instance of environment protection. Black 'womanist,' Alice Walker, hugged and communed with giant trees in Lodi gardens, on a private visit to New Delhi.
The impromptu hug shared by Fidel Castro and Indira Gandhi at the Non Aligned Summit (1983) easily remains the most iconic hug in the public sphere, cementing an alignment of 140 countries opposing Cold War ideologies. Castro's large burly frame enveloped India's petite Prime Minister in a "giant bear hug" (rough embrace), although real hugs from grizzly bears could prove lethal.
Amritanandmayi Ma of Kerala, known as the hugging mother, has apparently embraced and comforted 34 million people from all over the world, by folding and holding them in her arms. Her thriving spiritual centres all over India are testimonials to the power of hugging.
In fact, our current Prime Minister has often enveloped unsuspecting foreign dignitaries in bear hugs at international events. Irrespective of the shock and surprise generated onstage, hugging has been officially established as appropriate public activity that Indians do engage in worldwide.
Mounting evidence and anecdote allow us to accept that hugging is a favoured and sanctioned mode of expression, communication and exchange in public spaces. Teachers and administrators at the Trivandrum school who termed a congratulatory hug exchanged between two students after a programme as evidence of sexual licence must be taken to task. Schools must distinguish between sleaze in 'reel-life' and refrain from darkening real life with ignoble thought.
Recognising the therapeutic value of hugs would usher in a happier 2018 for both the hug-deprived and those they victimise.
Top News
Team of Congress central observers, led by Chhattisgarh CM B...
'Observers sent to the hill state were seeking the individua...
BJP MP Kirodi Lal Meena moved for leave to introduce the Bil...
A bench of Justices MR Shah and CT Ravikumar said that only ...
Average of assets per winning candidates in Himachal Pradesh...