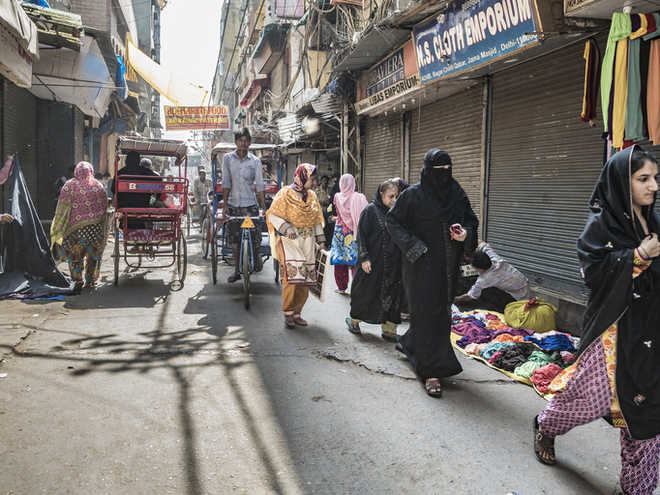 Beant Singh Bedi
Sahir Ludhianvi once termed Urdu as a ma'toob zuban, meaning a 'persecuted language'. A language, which once ruled the roost in northern India, has almost been banished from Punjab. Even in its cradle, UP and neighbouring Bihar, it has been accorded only a low second position. Coming elections have again attracted attention to this beautiful language. The services of actors Shahrukh Khan, Salman Khan and Katrina Kaif have been enlisted to promote it. A very unhappy choice because all three are Muslims, but are practically innocent of this beautiful language.
The tragedy is that it has been identified with a particular religion. Proceedings of the Constituent Assembly show that Hindustani (in Persian and Devnagri scripts) lost to Hindi in the background of Partition. Though 'stigmatised' as a language of a particular religion, Urdu is rich in Hindu and Sikh religious lore. It has been enriched with beautiful versifications of the Ramayan, Gita and Japji Sahib. 'Om', a leading spiritual-cultural magazine, had a long publication period in Urdu and enjoyed immense popularity. For that matter, Urdu press was in the forefront during the freedom struggle, prominent among them being daily newspapers Partap, Milap, Veer Bharat, Tej and Prabhaat.
There has also been a sizeable contingent of non-Muslims among Urdu writers and poets. Rattan Nath Dhar Sarshar's novel Fasana-e-Azad gained wide popularity. Prem Chand, Krishan Chander, Trilok Chand 'Mehroom', Jagan Nath Azad, Kanwar Mohinder Singh Bedi, Rajinder Singh Bedi, and Raghunath Sahai have been among prominent Urdu writers. At one time, Tarikh-e-Urdu Adab by Ram Babu Saxena was looked upon as an authentic work on the subject.
During my visit to Pakistan a few years ago, I learnt that the commentary on Diwan-e-Mirza Galib, authored by (Labhu Ram) Josh Malsiani, was prescribed for MA Urdu classes in Panjab University, Lahore. Research on the life, prose and poetry of Ghalib, done by Kali Nath Gupta 'Raza', was highly acclaimed in that country. The cultural and social worth of Urdu is immeasurable.
The language should be accessible to students in colleges and schools as an option. Knowledge of Urdu up to Class X should be made compulsory for being eligible to receive MA degree in Hindi or Punjabi. University and college teachers would be able to have a better appreciation of Hindi and Punjabi literature if they are versed in Urdu. Old records of revenue and police departments are in Urdu. Incentives should be provided to officials of these departments to learn Urdu. A complete break-up with the past is ruinous, both for individuals and nations. A liaison with Urdu is imperative for benefiting from the rich heritage of our nation.