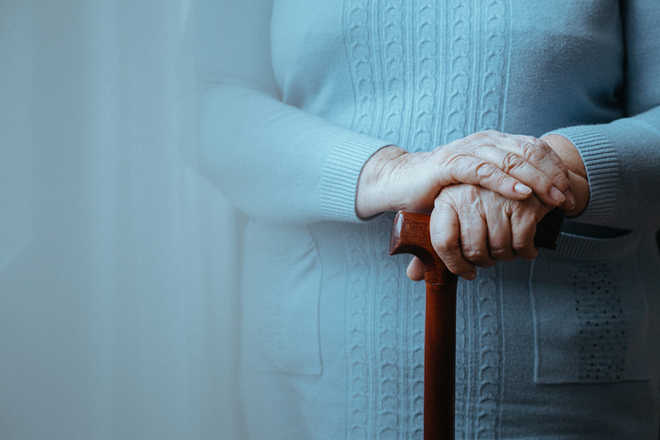 Wg Cdr DPS Bajwa (retd)
My cousin, who is in her early seventies, was reminiscing her chequered life. She rued that she would have been luckier had she been born 50 years later. We were startled by her revelation as she breezed through her life and concluded that the life of a woman today is so carefree. To our amazement, she felt envious of today's woman.
'I had no choice of what subjects to study but allowed parents to choose my stream, unlike today when the choices are vast like fashion designing, journalism, mass communication, home science and architecture. I would not have got married immediately after my graduation. I would have first selected a career of my choice and attained economic independence. There would have been no pressure to marry a boy of my parents' choice. I could select my life partner, with whom I may have lived-in or carried on courtship for a reasonable period to gauge my compatibility with him. I may have married at the age of 28 or later, and not at 19. Having married a man of my choice, I would not have lived with my mother-in-law to bear her age-old tantrums. We would have lived independently in our own small abode, without compulsions of a conventional housewife cooking and cleaning all day.
'I would have been able to exercise discretion whether to have a child or delay it till we were ready to start a family. All you know, we may have gone in for adoption. Not to have a child at all was also a possible option if I were a high-profile professional. At best, a pet would have been a stress-buster. And a maid to do routine chores. How I wish I could order my choicest food through various online delivery services, instead of sweating and slogging in kitchen after a long day. I could do most of my jobs with innumerable apps now available, like 'BookMyShow' or plan a vacation through 'MakeMyTrip'. I would have seen choicest movies and shows on Netflix. I would have been driving my own car or scooter or would have just call for a cab. Instead of haggling with my tailor, I could go shopping at malls and buy branded, stitched clothes. To shed weight gained by eating pizzas, burgers, butter chicken and shahi paneer, I would have joined a gym by paying a hefty fee and boast about it. It is a different thing that I might have picked up some lifestyle diseases like diabetes, obesity and high BP.
'I would have no time to interact with my relatives and friends as I would be in touch with the whole world on Facebook, Twitter or WhatsApp. I may have been ultra-hip and modern, and would have not been able to teach my children how to integrate in a joint family. The children may have been snobs, not knowing how to respect elders, and definitely not rooted to cultural and family values. I feel confused which life would have been more gratifying,' she ranted thoughtfully.
Top Stories