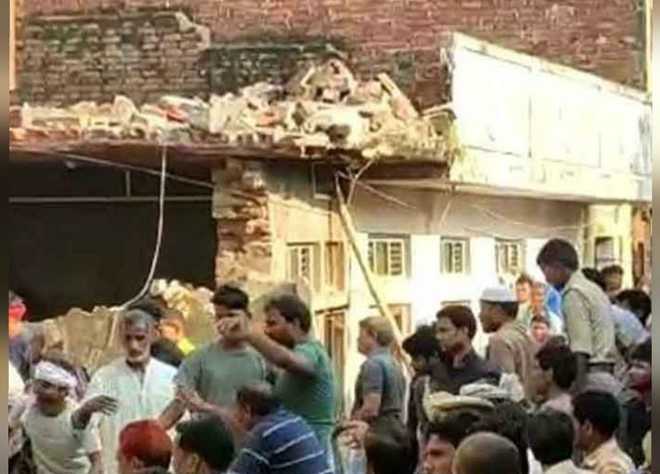 Shahira Naim
Tribune News Service
Lucknow, October 14
A double-storey house collapsed under the impact of a LPG cylinder blast in Mau district on Monday morning killing 12 persons.
A dozen people have been rushed to the district hospital.
Confirming the death of 10 persons Mau district magistrate Gyan Prakash Tripathi expressed the fear that the death toll may rise as more people are believed to be buried under the debris.
While the fire brigade and local police are handling the rescue operation, a team of the NDRF has been summoned to help.
According to eyewitnesses, after the blast, the house caught fire and within no time it collapsed like a house of cards.
JCB machines are removing the debris of the double-storey house to recover more people under the debris.
The DM Tripathi and Senior Superintendent of Police Anurag Arya are at the spot supervising the operation.
Chief Minister Yogi Adityanath has expressed condolences to the family of the deceased and directed the DM and SP to immediately provide all possible relief and medical help to the injured.