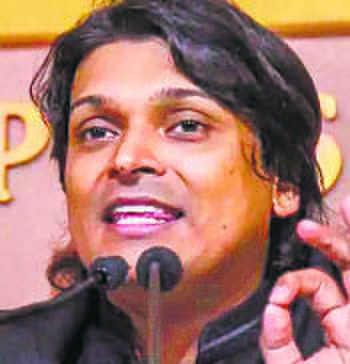 Thiruvananthapuram, October 28
Over 3,345 protesters who prevented women from entering the Sabarimala temple have been arrested since October 26, while 517 cases have been registered across Kerala, authorities said today.
Sabarimala tantri family member and activist Rahul Easwar was arrested in the morning, taking the total number of arrests to 3,346. He has been taken to Kochi.
Easwar was arrested after a complaint that he had made provocative remarks on the issue in Kochi last week.
Meanwhile, in the last 12 hours, over 500 arrests were recorded in Pathanamthitta district — where the Lord Ayyappa shrine is located — as well as Thiruvananthapuram, Kozhikode and Ernakulam. So far only 122 are in remand, while others have been released on bail.
However, police chief Loknath Behra has directed that no arrest should be made of those people who protested by singing hymns and prayers.
These arrests have been made for defying the September 28 Supreme Court order that overturned a ban on women of menstrual age from entering the hilltop temple where celibate deity Lord Ayyappa is worshipped.
Defending the arrests, state CPI(M) secretary K Balakrishnan said this was normal police action when the rule of law is breached. — IANS
Provocative: Maya
Lucknow: BSP president Mayawati on Sunday said the Supreme Court should take cognisance of Amit Shah's "irresponsible and provocative statement". In a statement here, the Bahujan Samaj Party supremo said that Shah's remarks showed "the democracy of the country is in danger". PTI
Cong slams Shah
New Delhi: The Congress has criticised BJP president Amit Shah for his remarks on the Supreme Court's Sabarimala temple verdict, saying the ruling party's goal was to first weaken and then finish institutions. Spokesperson Abhishek Manu Singhvi said Shah's remarks "insult the intelligence of the institution and the electorate". With the BJP and the RSS leading protests against the Supreme Court order to open the Sabarimala shrine to women of all age, BJP president Shah on Saturday said courts should desist from pronouncing verdicts which cannot be implemented. PTI
Top Stories