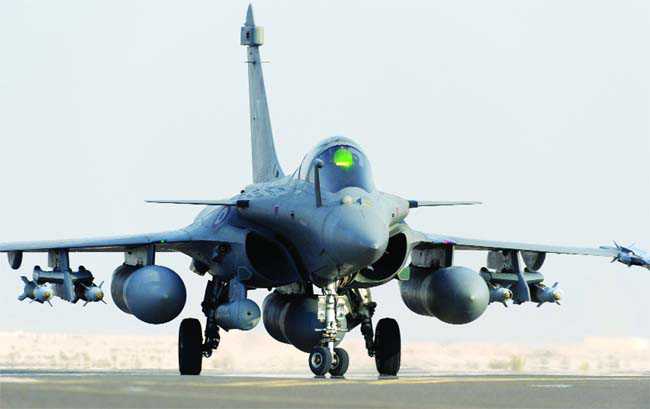 Ajay Banerjee
Tribune News Service
New Delhi, April 15
India has finalised the deal to purchase 36 Rafale fighter jets from Dassault aviation of France after negotiating teams from either side narrowed down their differences.
New Delhi has agreed to pay 7.89 billion euros ( Rs 59,000 crore) for the deal, sources have confirmed. The Indian team has managed to bring down the deal price by 11 billion euros.
This comes four months after PM Narendra Modi and French President Francois Hollande signed a memorandum of understanding to purchase the jets.
It was earlier expected that the final deal would be clinched in May. The first set of jets would be delivered within 18 to 20 months. The Indian Air Force, faced with a dwindling fleet, urgently needs new fighter jets.
The deal comes with the clause of delivering 50 per cent offsets that will create business worth Rs 22,000 crore for Indian companies.
Offsets are obligations which India lays down on foreign firms to mandatorily invest a specific percentage of the contract in procuring raw material and systems from within country.
French companies would provide aeronautics and electronics technology under the offset obligation to Indian firms. French companies Safran and Thales will join Dassault in providing radars, thrust-vectoring for missiles and material for electronics.
The IAF has told the MoD that it needs at least 80 Rafale-type multi-role jets to be battle ready in the next few years. The IAF has conveyed the need for five squadrons and estimated a squadron at 16 jets each.
Top Stories
Classes 5 & 8 students to be promoted