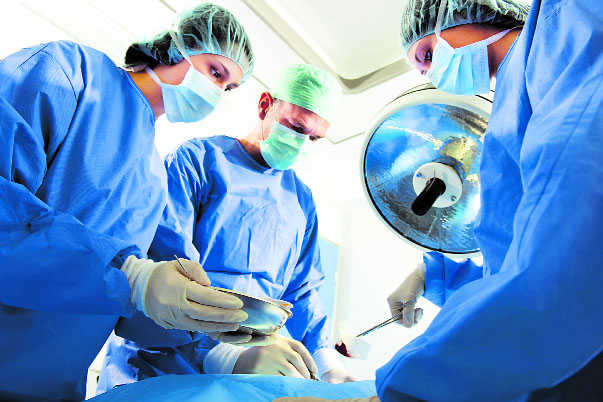 Tribune News Service
New Delhi, February 1
The government continued with its health sector push raising allocation for the ministry by 27 per cent and turning attention to the creation of critical human resources in the area.
India has only one doctor for every 2,000 people as against the World Health Organisation's mandated norm of one doctor for every 1,000 persons.
To arrest this trend, Finance Minister Arun Jaitley today announced the creation of 5,000 additional postgraduate medical seats in the country. At present, the medical PG seat strength in the country is 18,000 in clinical subjects, not enough to match its teaching and research requirements.
The health budget allocation for 2017-18 is Rs 48,853 crore as against Rs 38,206 crore last year. This marks a raise of Rs 10,647 crore (27.86 per cent jump over 2016-17).
The massive increased allocation has gone to a scheme which seeks to upgrade 58 government district hospitals as medical colleges. The scheme has so far seen five district colleges upgraded. The rest will be targeted this year with today's allocation of Rs 4,000 crore. Parallel to this, the ministry recently allowed even for profit companies to set up medical colleges after fulfilling minimum statutory norms of the Medical Council of India (MCI). This allows any registered company such as Reliance or Wipro or Fortis to set up a medical college.
To create additional PG seats, the government has done its homework and got the MCI to relax teacher-student ratio at the PG level. Previously, one professor could guide two PG students. Now, he can guide three. An associate professor heading a unit could guide one PG student previously and can now guide two. The push for PG seats is critical to address 80 per cent specialist shortage in rural India and provide faculty for new hospitals. A 100-seat medical college requires 58 faculty members at the MCI's permission stage and 105 at the recognition stage. The available PG medical seats are 18,000.
"For 100 new medical colleges over the next five years, we need 6,000 to 10,000 additional faculty. That explains the push for new PG medical seats in the Budget," said a Health ministry official.
Ambitious as these may sound, the plans would need further allocations which Health Minister JP Nadda is confident of getting. "We have spent 75 per cent of our last year's Budget," he said.