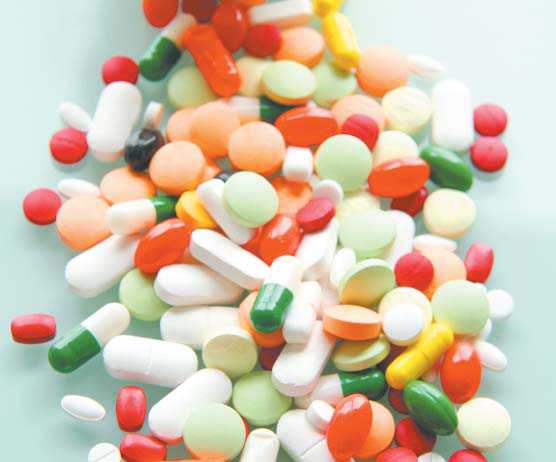 Aditi Tandon
Tribune News Service
New Delhi, March 4
Amid evidence of over 50 per cent of antibiotic use in hospitals being inappropriate, India's apex medical research body, the Indian Council of Medical Research (ICMR), today issued guidelines for the treatment of 10 common infections. The effort aims to stem the growing trend of disease-causing pathogens becoming resistant to antibiotics due to irrational use.
This first-ever set of Antimicrobial Treatment Guidelines is meant for all healthcare settings and is open to further revisions depending on the data generated from implementation.
(Follow The Tribune on Facebook; and Twitter @thetribunechd)
Secretary (Health Research) and ICMR Director General Soumya Swaminathan said the guidelines were evidence-based and drawn from the Antimicrobial Resistance Surveillance Network the ICMR implemented in some select hospitals to test the trends in antibiotic resistance. "It is estimated that 50 per cent or more of hospital antimicrobial use is inappropriate. We hope that the new treatment guidelines will be instrumental in guiding the treatment and will bring down inappropriate prescription of antibiotics in hospital settings," she said.
The Antimicrobial Treatment Guidelines are important because this is for the first time that any treatment guideline has been made available based on Indian data.
"Most antimicrobial treatment guidelines available are based on pathogenic bacteria easily available in the Western literature. Now for the first time we have guidelines which are based on reliable Indian antimicrobial resistance data from domestic healthcare settings," said Kamini Walia, ICMR scientist who led the guidelines project.
India is facing an increasing challenge of growing antibiotic resistance among bacteria. While irrational antibiotic use by patients at their own end is one reason for this problem, another is inappropriate use of antibiotics in hospitals.
To assess the trend in resistance, ICMR recently conducted its first-ever survey of the use of antibiotics in healthcare institutions and found most were not implementing its critical Antimicrobial Stewardship Programme (AMSP) developed in 2013 to ensure effective antibiotic prescription and prevent drug resistance among pathogens.
ICMR had studied 20 tertiary hospitals (12 government and eight private) and found only half had functional AMSP teams and 40 per cent had AMSP documents which are critical for implementation of the programme.
Top News
Sudha Yadav, Iqbal Singh Lalpura included in both key commit...
Security forces had on Sunday located a group of two to thre...
Kajal is MLA from Kangra while Lakhwinder Rana is MLA from N...
Centre tells SC that it's in active discussion with FIFA to ...
Meets sub-inspector Dilbagh Singh outside whose house the IE...