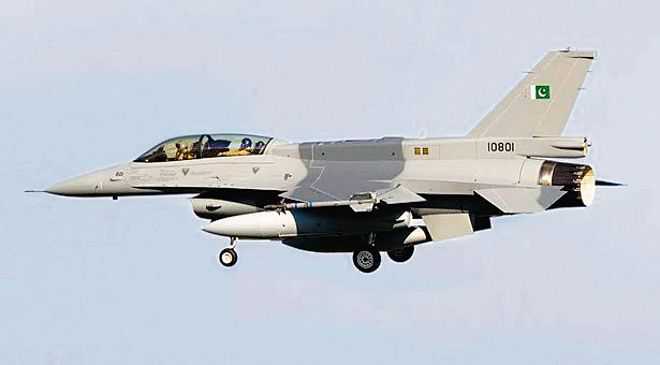 Ajay Banerjee
Tribune News Service
New Delhi, February 28
Wing Commander Abhinandan Varthaman was at a height of 15,000 feet in his MiG-21 jet when he spotted a Pakistan Air Force F-16 at 8,000 feet, near Nowshera, close to the Line of Control (LoC), on Wednesday morning.
"I am going after him," the Wing Commander said over the secure radio to his mates flying in the patrol. With this started an 86-second intense chase in the sky — called dogfight or close combat in military parlance — at a speed of 1 km in 4 seconds, roughly 900 km per hour.
The two pilots were literally eye to eye and trying to get a "lock" for the missile to home in. An air-to-air missile called "R-73" was fired from the MiG. The dogfight rose to an elevation of 26,000 feet and then swooped down a few thousand feet and then rose again.
"Both pilots were trying to get a 'lock'— 60° angle, in air force parlance." This angle provides the widest spectrum to be hit by a missile, explained a pilot. The IAF plane was hit by a missile fired by another pilot. He was by then a couple of kms on the other side of the LoC.
The entire thing was being tracked through an airborne radar. The Wing Commander's mates flying the Sukhoi- 30 MKI and Mirage 2000 in patrol were busy chasing away other intruding PAF jets. The Wing Commander ejected at a fairly high altitude. He did so after judging that the plane could not be recovered. The parachutes fighter pilots adorn are not manoeuvrable and the wind draft took him at least 7 km on to the Pakistan side. "All this took around 86 seconds," said a top source.
Meanwhile, a missile fired from the MiG-21 hit an F-16 jet that was downed. The Indian Air Force today also claimed that it had credible evidence that the target was destroyed in the strike on the Jaish-e-Mohammed camp in Pakistan. "It is premature to give the number of casualties," AVM RGK Kapoor said at a joint briefing of the armed forces. The IAF said Pakistan's gesture of releasing Wing Commander Abhinandan was in consonance with the Geneva Convention. It's up to the political leadership to decide on releasing evidence of Balakot strike success, it added.
US TOLD JETs USED
Pakistan lied that no F-16 fighter jet was used, said IAF Air Vice Marshal RGK Kapoor
Sources said Pakistan might have used F-16 provided either by Turkey, a key NATO ally, or the ones among the last tranche from the US
Senior officials said Pakistan was trying to hide the use of F-16 as the US bars the use of that plane in any offensive operation. "We have told the US," sources said
'Have decent news'
We have been involved in trying to help them (India and Pakistan) stop and we have some reasonably decent news. I think hopefully that (tension) could be coming to an end. It has been going on for a long time. Donald Trump, us president