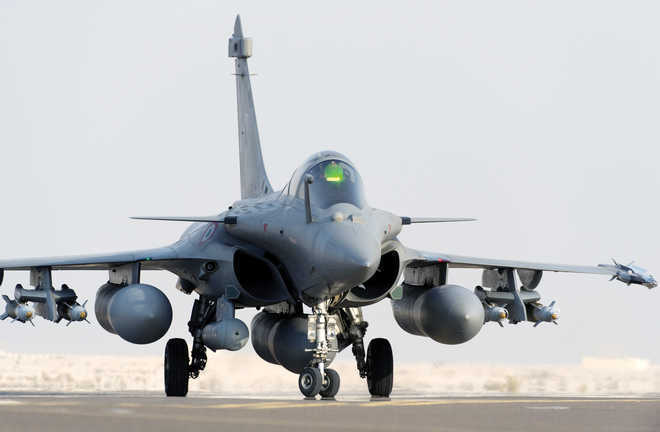 New Delhi, January 14
Aam Aadmi Party (AAP) lawmaker Sanjay Singh moved the Supreme Court on Monday seeking review of the verdict by which several pleas challenging the deal for procurement of Rafale fighter jets were dismissed.
A Bench headed by Chief Justice Ranjan Gogoi, on December 14, had dismissed as many as four petitions challenging the deal and had said that there was no occasion to "really doubt the decision making process" warranting setting aside of the contract.
Separate pleas were filed by Singh, lawyer M L Sharma, Vineet Dhanda and former BJP leaders Arun Shourie, Yashwant Sinha and activist-lawyer Prashant against the deal.
Singh, a Rajya Sabha lawmaker of the AAP, has filed the review plea through lawyers Dheeraj Kumar Singh and Mrinal Kumar. PTI
Top News
Gandhi was convicted on March 23 in the defamation case for ...
Situation in Sasaram and Biharsharif normal, say police
Notably, Shah's tour of Sasaram in Rohtas district has been ...
The Kabul-born Durani played 29 Tests for India
Bodies of eight persons were found on Friday in a marsh on t...