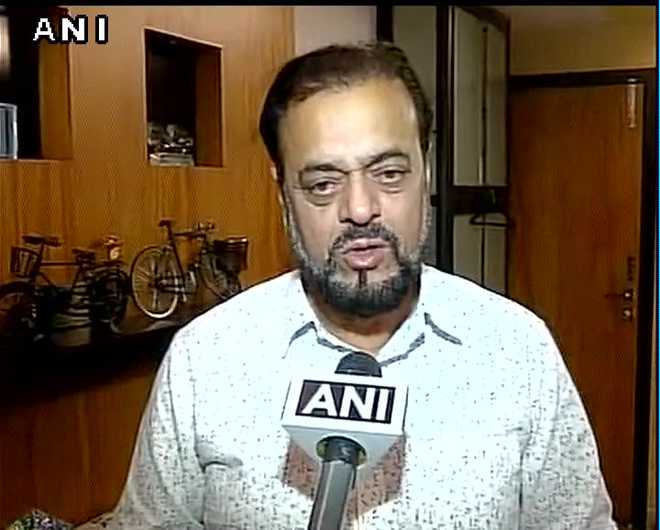 Mumbai, January 3
Samajwadi Party's Maharashtra unit chief Abu Azmi said on Tuesday that women partying late into the night was "against Indian culture".
The SP leader who is no stranger to making controversial comments said in response to a question about incidents of molestation reported in Bengaluru during New Year revelry: "Partying late night in half attire, blindly following western culture, has never been our culture. Ladies hailing from well-to-do families, be it from Maharashtra, Gujarat, Rajasthan or UP, they come out in decent attire and mostly with their family members. I am saying what happened is very unfortunate."
(Also read: Women molested on New Year eve; minister blames 'western ways')
"Undoubtedly, making security arrangement to thwart any eventuality is police's job. But, as far as Bengaluru molestation is concerned, women and their guardians must also take precautions and think that security starts at home. Our women must think about their own security themselves," Azmi, an MLA from Shivaji Nagar in suburban Mumbai, said, claiming that when "half-dressed women" come on to the streets in the night incidents such as these "do occur".
"Women are pride of our family and country. Therefore, it is our duty to safeguard them. If we allow them to follow western culture blindly, then I am sorry to say that people will misbehave them in such ways," Azmi said, as he defended similar statements made by Karnataka Minister G Parmeshwara.
"He (Parameshwara) said the harsh reality. These kind of things do happen when women try to copy the westerners, not only in their mindset but even in their dressing," he said.
(Follow The Tribune on Facebook; and Twitter @thetribunechd)
Several women reported they were mauled and groped during New Year celebrations at downtown Bengaluru despite elaborate security arrangements, the incidents sparked outrage and once again brought to the fore the question of women's safety in the country.
More than 1,000 policemen were stationed around the area for crowd control, but being outnumbered, they claimed there was "little" they could do.
Both national and state women's commission have demanded reports from police and administration.
National Commission of Women (NCW) Chairperson Lalitha Kumaramangalam has also denounced Parameshwara's remarks and has demanded his resignation. — PTI