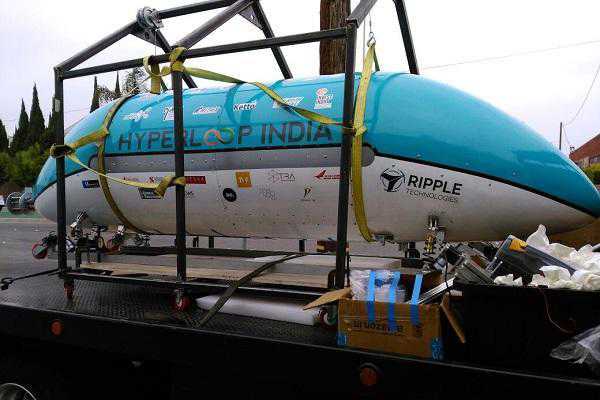 Suresh Dharur
Tribune News Service
Hyderabad, November 29
OrcaPod, India's only entry to the SpaceX Hyperloop Pod Design Competition in California, has become the cynosure of all eyes at the Global Entrepreneurship Summit (GES 2017) here.
The prototype of the transport capsule designed by Hyperloop India, a group of students from BITS Pilani, Indian School of Business (ISB) and Indian Institute of Management, Ahmedabad, was showcased at the Hyderabad International Convention Centre where over 1,500 delegates from 150 countries have gathered for the three-day summit.
The cute-looking pod has been witnessing heavy footfalls, with several delegates making enquiries about the working of the revolutionary transport capsule.
"We are in the process of developing a second prototype which will be an enhanced version of OrcaPod," said Hussain Harianawala, business development head, Hyperloop India.
"We are in talks with different government agencies and firms, including Niti Aayog, RITES and other agencies to take the concept forward," he said, adding that the hyperloop is a new way to move people or things anywhere in the world quickly with minimal impact to the environment.
With the help of crowd funding, the young developers of Hyperloop India had sent their capsule to California to compete with 24 other designs from all over the world. It was the only entry selected from India for the design competition held in August.
The competition was all about which pod can achieve the maximum speed in the hyperloop system built by SpaceX, which is approximately 1 mile in length and has 6 feet outer diameter.
The idea is to eliminate air resistance and contact friction to increase the speed of travel up to over 700 km per hour.
Top Stories