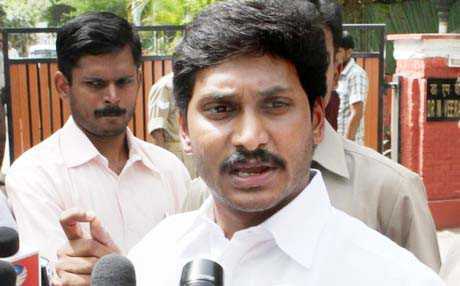 Naveen S Garewal
Tribune News Service
Hyderabad, August 26
The controversy over the proposed capital for Andhra Pradesh has taken a new turn with BJP's Rajya Sabha MP T.G. Venkatesh suggesting that Chief Minister YS Jagan Mohan Reddy was planning to establish four capital cities in the state, just as he appointed four deputy chief ministers for the state.
The YSR Congress Party (YSRCP) has put on hold the project for setting up a state capital at Amaravati, where the World Bank and the Asian Infrastructure Investment Bank (AIIB) have already withdrawn their commitment to fund the ongoing project, bringing all developmental activity to a halt.
He said the move was aimed as decentralisation and the fours capital cities could come up in Vizianagaram, Kakinada, Guntur and Kadapa. Currently, the AP government is functioning out of Vijayawada, which is a twin city of Amaravati, which was former Chief Minister N Chandrababu Naidu's choice for the capital.
The need for a new capital for Andhra Pradesh arose after Andhra was bifurcated into Andhra and Telangana in 2014 and the existing capital Hyderabad fell to the share of Telangana. According to the Andhra Pradesh Reorganisation Act, 2014, Andhra could use facilities in Hyderabad for 10 years during which time it was required to build a new capital with the help of Central funding. After Naidu lost the last general election, Jagan Mohan Reddy stopped all work in Amaravati alleging scams in the allocation of work.
Venkatesh has said "going by the chief minister's thought on the issue, the government is unlikely to develop the infrastructure for the capital at one place. It would go for decentralisation with four capitals in four different regions of the state". Venkatesh claimed that Jagan Reddy recently discussed his proposal with some senior leaders of BJP in New Delhi.
Till recently Venkatesh was in the Naidu-led Telugu Desam Party (TDP) and went over to the BJP only recently. Hailing from Kurnool in Rayalaseema region, Venkatesh said he had heard about the same from senior BJP leaders in Delhi. The proposed regions where infrastructure for the new capital would come up will be Ongole-Guntur-Nellore, Krishna-Godavari and Srikakulam-Visakhapatnam-Vizianagaram.
Recently, the Minister for Urban Development Botsa Satyanarayana had said Amaravati was not suitable for the capital project as region along Krishna River was flood-prone and hence government was reconsidering Amaravati as a site for the capital. There has been no official reaction to Venkatesh's claim.
Top News
Gehlot's written apology appears to be the tool to broker pe...
Friday is the last day of filing nominations for the Congres...
Congress Legislature Party leader Partap Singh Bajwa demands...
Rape includes marital rape for purpose of MTP Act
He was wanted for the murders of Gurlal Brar and Chandigarh'...