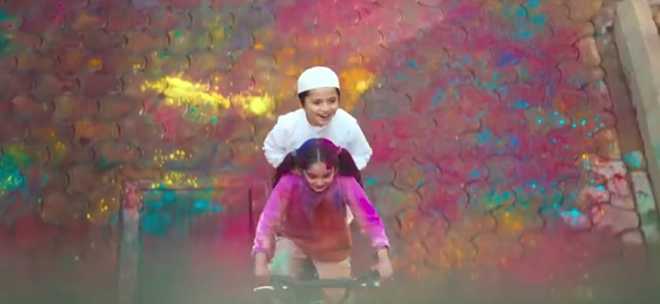 Tribune Web Desk
Chandigarh, March 12
In a case of misplaced anger, trolls downgraded ratings for Microsoft Excel when an advertisement for a detergent raised hackles.
An advertisement titled 'Rang Laaye Sang' for Surf Excel seeks to show the plight of a Muslim boy during Holi festivities to drive home the point of communal harmony. The ad shows a girl who chooses to get drenched in colours so her Muslim friend could be spared to go pray at a mosque. Trolls on social media have called the advertisement anti-Hindu.
It doesn't stop here. Some angry trolls condemned Microsoft Excel for the advertisement, and even downgraded its ratings. Micrsoft Excel is spreadsheet tool developed by Microsoft.
A Google user wrote : "this is against Hindu culture,should ban in India".
Another user said: "boykot sarf excel. hindu birodh hai. Pakisthan me ja kar business kar".
"Get outta India you antinationah'st app! Gonna request sundar pichai to throw you away from playstore. And of course satya nadella as well to remove you from Microsoft offtce! As a data scientist it was tough to say this. But Country >>> Profession anytime! (sic)," a user wrote.