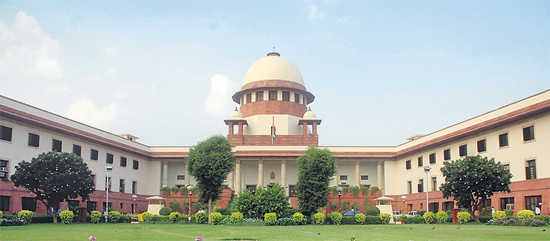 Satya Prakash
Tribune News Service
New Delhi, October 13
The Supreme Court today refused to modify its order banning the sale of crackers in Delhi-NCR and expressed anguish over attempts to give a communal colour to its order.
A Bench headed by Justice AK Sikri said it had not stopped people from celebrating the Festival of Lights, that falls on October 19. "The sales are already taking place. Crackers are already being burst. It is not anyway going to be a cracker-free Diwali," Justice Sikri said. "It's just an experiment for one year. Thereafter we will take stock of it," the Bench said. "I am a very spiritual person, but this is something different," said Justice AK Sikri, expressing anguish over attempts to give the order a communal angle.
(Follow The Tribune on Facebook; and Twitter @thetribunechd)
A group of traders and a Chennai-based NGO — Indic Collective — had moved the top court, seeking modification of its order on banning the sale of crackers in Delhi-NCR till October 31.
While the traders said the ban was likely to cause huge losses, senior counsel Siddharth Luthra, on behalf of the NGO, submitted that the religious and cultural aspects weren't considered by the court while passing the order. Representing traders, senior counsel Mukul Rohatgi said: "Diwali has been celebrated for hundreds of years. Delhi is no exception..." But the Bench remained convinced.
Concerned over the poor quality of air, the SC on October 9 had revived the ban on sale of firecrackers in the Delhi-NCR region during Diwali. It had said the ban would be lifted beginning November 1.
In its plea, Indic Collective submitted that Diwali had religious and cultural significance for Hindus of the Sanathan Dharma and Arya Samaj variants, Sikhs and Jains. "The bursting of firecrackers was prevalent in Delhi even during the reign of Aurangzeb, as evidenced by a fiat by him in 1667 banning the display of fireworks on Diwali," the petitioners contended.