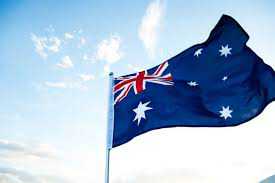 KV Prasad
Tribune News Service
New Delhi, June 11
Underscoring the upward trajectory in its bilateral relations with India, Australian High Commissioner Harinder Sidhu today said the nature of engagement was expanding and intersected with the Indo-Pacific and economic policy of the country.
The growing nature of relationship with India, she said, could be visualised with the speed with which it was developing. Today, 2 per cent of Australians (one in every 50) were born in India, 90,000 students pursued courses in 2018, a good 25 per cent rise since 2017 and some 3.5 lakh tourists visited Australia last year.
Such people-to-people engagements, in turn, helped in closer contemporary understanding of each other and created a constituency for deeper and enduring bilateral ties, she said during an interaction with members of the Indian Association of Foreign Affairs Correspondents. On strategic plans, she said, the '2017 Foreign Policy White Paper' identified India among countries in the front rank along with the US, China, Japan and Indonesia.
She said Australia and India were a lot comfortable and various groupings, including trilateral with Japan and Indonesia and Quad, were developing into a substantive form of engagement on many issues.