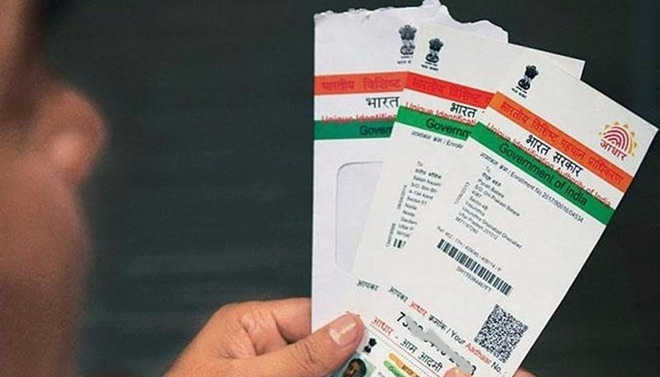 Shiv Kumar
Tribune News Service
Mumbai, March 27
A crackdown on Bangladeshi nationals living illegally in Mumbai has unearthed several of them holding Aadhaar and PAN (Permanent Account Number) cards, according to police sources.
In the last two weeks, the Anti-Terrorism Squad (ATS) of the Maharashtra police have arrested 33 Bangladeshi nationals who have been living illegally in different parts of Mumbai and surrounding areas. Most of them had some sort of documents like ration cards and PAN cards and a few of them even had Aadhaar cards issued in their name, police sources said.
Of the eight Bangaldeshis arrested in the Mumbai suburb of Kandivali on Sunday two of them had PAN and Aadhaar cards. The rest had arrived in Mumbai only a few months ago and could have been in the process of preparing the documents, police sources said. All the Bangladeshis held from Kandivali hailed from Jessore in Bangladesh.
After questioning them we have identified the middleman who helped arrange jobs and documents for them, a police official said. The middleman hailed from West Bengal and may have aided a large number of Bangladeshis to settle in Mumbai, the police official said.
Earlier this month, the ATS arrested several Bangaldeshis from the outskirts of Pune who were suspected to have links with Ansarullah Bangla Team, a terror group from the neighbouring country. All of them are in the custody of ATS till March 31.
Police sources say, several agents enrolled to provide Aadhaar cards carry portable scanning equipment and laptops to collect biometric details from people living in slum areas.
Officials say there is no foolproof method to ascertain whether documents submitted by an applicant for an Aadhaar card is genuine or not.
Top News
Gehlot's written apology appears to be the tool to broker pe...
'Our priority is to win 2023 assembly polls in Rajasthan for...
Congress Legislature Party leader Partap Singh Bajwa demands...
Rape includes marital rape for purpose of MTP Act
Newly appointed director M Srinivas directs hospital staff t...