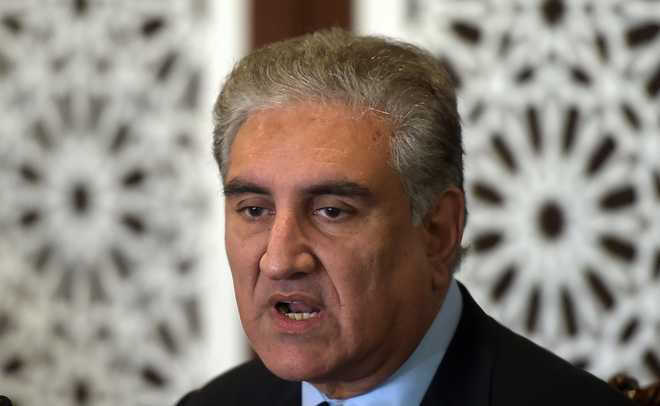 Mukesh Ranjan
Tribune News Service
Lahore, November 8
Pakistan foreign minister Shah Mahmood Qureshi today ruled out possibility of having any bilateral negotiations with India, while claiming that the decision on Kashmir on August 5 by the Narendra Modi government has broken the spirit of Simla agreement.
Qureshi, however, said the Kartarpur corridor was no way linked with any of the several outstanding issues between the two countries, as it was a matter of faith for the Sikh community across the world and Pakistan has decided to promote religious tourism in the country in a big way.
"We are also working on promoting Gandhar tradition of Buddhism," said Qureshi.
The foreign minister rejected the contention of attaching ulterior motive of Pakistan's decision to put in operation the Kartarpur corridor claiming "our one and only motive is to facilitate people-to-people contact and bring lasting peace in the region". When asked about separatist Khalistani elements trying to exploit the corridor, Qureshi, while evading the question, turned arguments towards Kashmir.
Governor of Pak's Punjab Mohammad Sarwar said Kartapur Sahib Gurdwara would "soon be recognised as Corridor of International Peace".