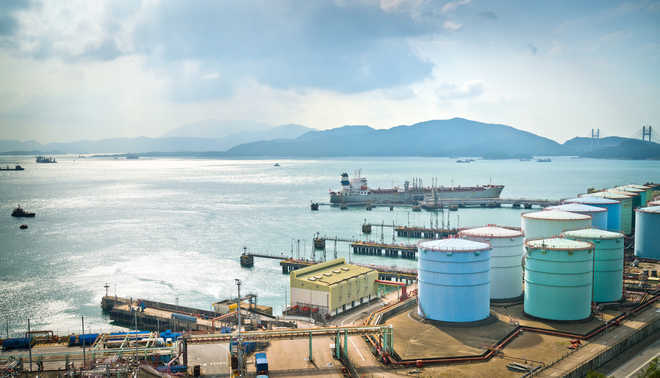 Smita Sharma
Tribune News Service
New Delhi, September 12
Amid looming US sanctions, India has conveyed to the Trump administration that reducing crude imports from Iran to zero is not possible.
This has been conveyed in three rounds of technical discussions so far as well as the recently concluded 2+2 dialogue, say sources. Another US delegation is expected later this month in New Delhi to figure out how much of reduction in oil imports might allow certain carve outs for the India-Iran trade, including the Chabahar port positioned as a "humanitarian development project with special significance to Afghanistan".
After conclusion of the 2+2 talks, US Secretary of State Pompeo had said, "We have told the Indians consistently, as we have told every nation, that on November 4th, the sanctions with respect to Iranian crude oil will be enforced, and that we will consider waivers where appropriate, but that it is our expectation that the purchases of Iranian crude oil will go to zero from every country, or sanctions will be imposed." However, Indian officials say that pricing, sustainability and supply side issues mean that nearly 12 per cent of current crude imports from Iran cannot be brought down to zero.
"Already fuel prices are high in India. If the cost of production of oil goes up internationally, it will add to our problems. Companies will pass on added prices to consumers," said an official. He underlined it is a different situation with the US isolated this time on its Tehran approach as Europeans, Chinese and Russians still support the Iran nuclear deal. Indians have held discussions with Europeans separately on the issue in the past few months.
India is also eyeing the Caspian Sea oil and gas reserves to which Iran has sole access. Sources say India has explained to American interlocutors that its economy needs to grow if the US wants it to be a major player in its South Asia and Indo-Pacific strategy.