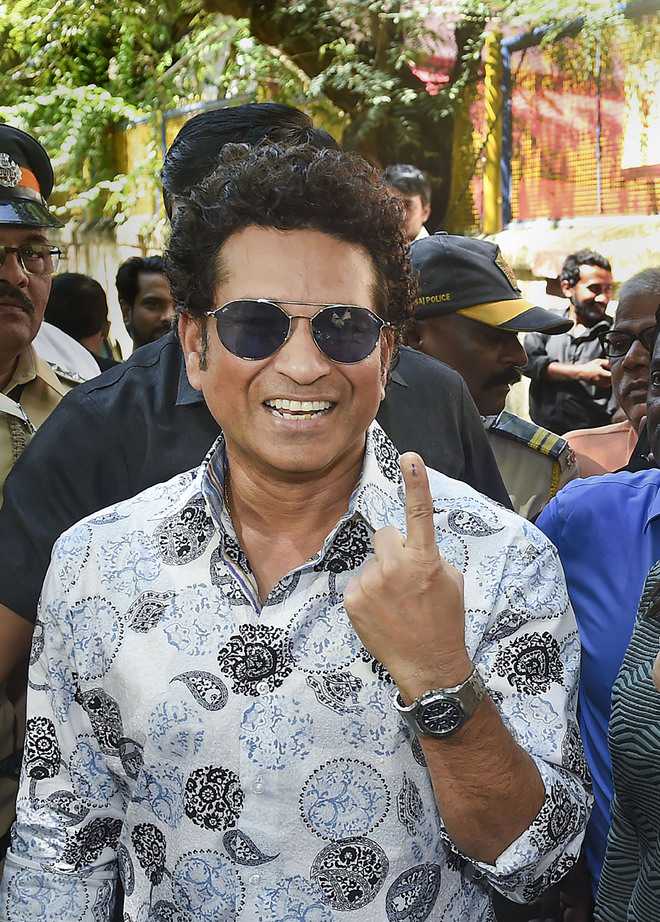 Tribune News Service
Mumbai, October 21
With Mumbaiites taking an early Diwali break due to the extended weekend, voter turnout in the country's financial capital during today's state Assembly elections barely touched 45 per cent.
According to the Election Commission, voter turnout was barely 44 per cent in the island city, while it touched nearly 46 per cent in Mumbai's suburbs. In more upmarket localities, polling stations wore a deserted look as voters played hooky.
Celebrities and politicians alike came out to vote early in the day. Chief Minister Devendra Fadnavis, former President Pratibha Patil, NCP chief Sharad Pawar, Shiv Sena chief Uddhav Thackeray, former cricketer Sachin Tendulkar, MNS chief Raj Thackeray, Rashtriya Swayamsevak Sangh (RSS) chief Mohan Bhagwat were among those who voted early.
Among celebrities, Shah Rukh Khan, Salman Khan, Aamir Khan, Kareena Kapoor Khan, Deepika Padukone, Madhuri Dixit and industrialists like Ajay Piramal were among those came out to vote in the morning.
At least two voters are reported to have died of various causes in different parts of Maharashtra. A school teacher on election duty at Gadchiroli succumbed to a heart attack, the state police said.