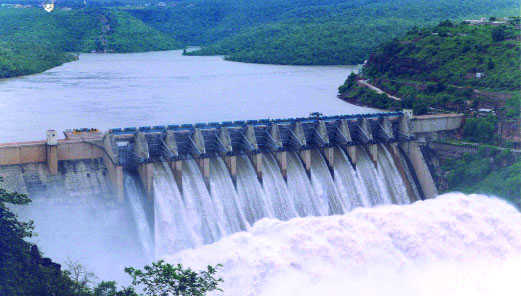 Legal Correspondent
New Delhi, July 22
The Supreme Court today granted two more weeks to the Centre to assess the claims of Punjab and Haryana that Himachal Pradesh was liable to share the construction cost of Bhakra and Beas power projects in proportion to its share of electricity.
A Bench comprising Justices Ranjan Gogoi and NV Ramana said Himachal was also free to file its response to the Centre's calculations.
In its September 27, 2011, judgment, the SC asked the Centre to calculate not only the entitlements of Himachal in the Bhakra-Beas Management Board (BBMB) projects, but also its liabilities.
The SC delivered the judgment in the original suit filed by Himachal in 1996, pleading for a higher share of electricity from these projects. It had ruled that Himachal was entitled to a higher share of electricity from the Bhakra Nangal project with retrospective effect (from 1966) and from the date of commissioning of units I and II of the Beas project.
Attorney General Mukul Rohatgi had, however, contended that the question of Himachal sharing the construction cost did not arise as the Bhakra Nangal project was commissioned before 1966, when Himachal was carved out of Punjab in the form of a Union Territory, and even the Beas projects had been initiated before Himachal Pradesh was given full statehood in 1971.
Nevertheless, the AG had agreed to rework the calculations at the instance of the Bench. The SC had ordered reassessment in the light of the stand taken by Punjab and Haryana, rejecting the Centre's calculation on the dues they owed to Himachal.
The Centre had told the court that going by one method of calculation Punjab and Haryana should pay a compensation of Rs 1,497.39 crore to Himachal against the hilly state's claim of Rs 4,249 crore.