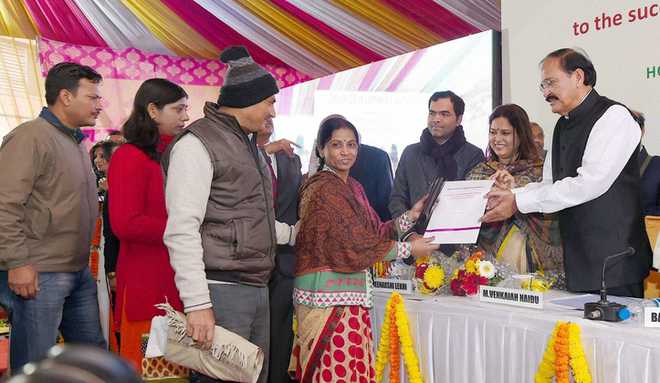 Tribune News Service
New Delhi, January 3
Union Urban Development Minister M Venkaiah Naidu today said Delhi would have the country's first smart city, which would decongest the capital and facilitate it with all modern amenities
"We want to make Delhi a truly global city, having all latest and modern amenities and facilities that any other global city such as London or San Francisco has. We want to have world-class entertainment venues such as Disneyland or Universal Studios here," Naidu said.
Outlining the plan of a smart city in Delhi, the minister said the smart city would be a sub-city to be spread over 20-24 hectare and it would be equipped with latest and waste-management techniques.
The land for the smart city will be carved out of Dwarka, Rohini and Narela areas. He said the smart city would have a world-class infrastructure, 24-hour power supply, complete wi-fi connectivity. It would employ green technology and latest water conservation techniques such as rain-harvesting and waste management techniques, among other facilities.
The Centre had planned to set up 100 smart cities in the country.
Talking to media at a Delhi Development Authority (DDA) function, Naidu said, "Delhi is the heart of India and the first smart city would come up here. The city of Barcelona in Spain has also promised technological support to us in our effort in this direction."
He said, "I saw the city of Barcelona, and apart from modern buildings, they have also preserved their old architecture. We also want to preserve our traditional architecture that India is so richly endowed with, even as we embrace modernity."
He said the focus would be to build global educational and health institutes and entertainment facilities.
Top Stories