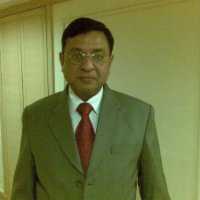 New Delhi, January 13
A former director of Andhra Bank has been arrested by the Enforcement Directorate (ED) in connection with its money laundering probe in the alleged Rs 5,000-crore bank fraud case involving a Gujarat-based pharma firm, official sources said on Saturday.
They said Anup Prakash Garg was arrested by the agency on Friday night.
This is the second arrest in the case after the agency in November last year held Delhi-based businessman Gagan Dhawan from here.
Garg has been arrested under the Prevention of Money Laundering Act (PMLA) and is expected to be produced before a special court.
Garg has been named as an accused in the case by the ED and the CBI.
The ED registered a money laundering case in this instance after taking cognisance of an earlier CBI FIR.
The agency said it found during probe that "certain entries" in a diary seized by the Income Tax Department in 2011 showed various cash payments amounting to Rs 1.52 crore made to one "Mr Garg, Director, Andhra Bank" between 2008 and 2009 by the Sandesara brothers.
It said "various cash payments were made to Garg, as reflected in the said entries, on the instructions of Sandesara brothers, by withdrawing cash from the bank accounts of several benami companies of the Sandesara brothers".
The ED had alleged that Garg had infused several crores of his unaccounted cash in various companies through many Kolkata-based bogus shell companies with the help of cash/cheque entry operators in Kolkata to launder the proceeds of crime obtained by him from the Sandesaras.
The CBI had booked Sterling Biotech, its directors Chetan Jayantilal Sandesara, Dipti Chetan Sandesara, Rajbhushan Omprakash Dixit, Nitin Jayantilal Sandesara and Vilas Joshi, chartered accountant Hemant Hathi, Garg and some unidentified people in connection with the alleged bank fraud case.
It had alleged that the company had taken loans of over Rs 5,000 crore from a consortium led by Andhra Bank which had turned into non-performing assets.
The FIR had also alleged that the total pending dues of the group companies were Rs 5,383 crore as on December 31, 2016. PTI