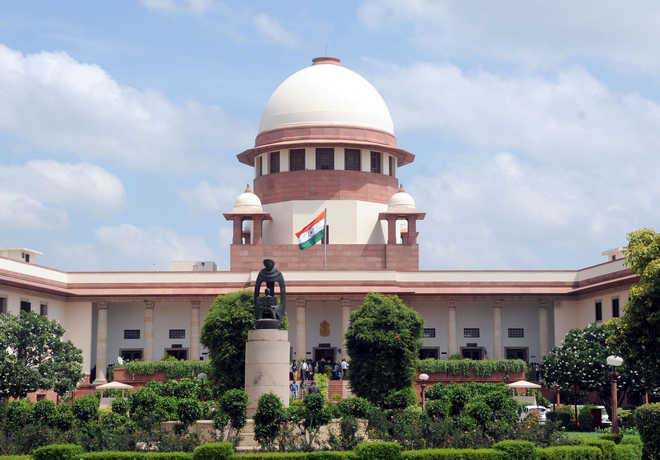 Satya Prakash
Tribune News Service
New Delhi, July 17
The process for appointment of India's first Lokpal appears to be getting on track as the Supreme Court on Tuesday asked the Centre to expedite the process for shortlisting of suitable candidates for the post.
A Bench headed by Justice Ranjan Gogoi told the government to expedite the process for Lokpal's appointment after Attorney General KK Venugopal informed it that the selection panel headed by the Prime Minister will hold a meeting on July 19. It didn't issue any directions in view of Venugopal's statement.
"Let's begin on an optimistic note. We do not wish to issue a mandamus. We hope that the selection and search committee will expeditiously finalise the names," it said.
Enacted in 2013, the Lokpal and Lokayuktas Act received presidential assent on January 1, 2014 and came into force on January 16, 2014. However, the first Lokpal is yet to be appointed and many states were also dithering in appointing Lokayuktas. The selection panel will have to first appoint a search committee that would have to recommend a panel of names for appointing the Lokpal, the Bench said.
As the Bench sought a report by Monday and posted the matter for further hearing on July 24, the A-G said the selection committee might not be able to complete the deliberations in one sitting on July 19.
"We cannot rush through," Venugopal told the Bench, which also included Justice R Bhanumathi. Questioning the process adopted by the Centre, petitioner Common Cause has been insisting that the court should use its extra-ordinary power under Article 142 to appoint the Lokpal. As the appointment of Lokpal gets delayed, the Supreme Court had on July 2 asked the Centre to inform it in 10 days the timeframe for steps to be taken for appointment of India's first anti-corruption ombudsman.
Top court reserves verdict on gay sex
The SC on Tuesday reserved its verdict on pleas challenging the constitutional validity of Section 377 of the IPC that criminalises consensual gay sex
A five-judge Constitution Bench said courts cannot wait for a 'majoritarian government' to decide on enacting or striking down a law if it violates fundamental rights
The court, however, made it clear that it might not strike down the law completely and deal with it to the extent it relates to consensual acts between two adults