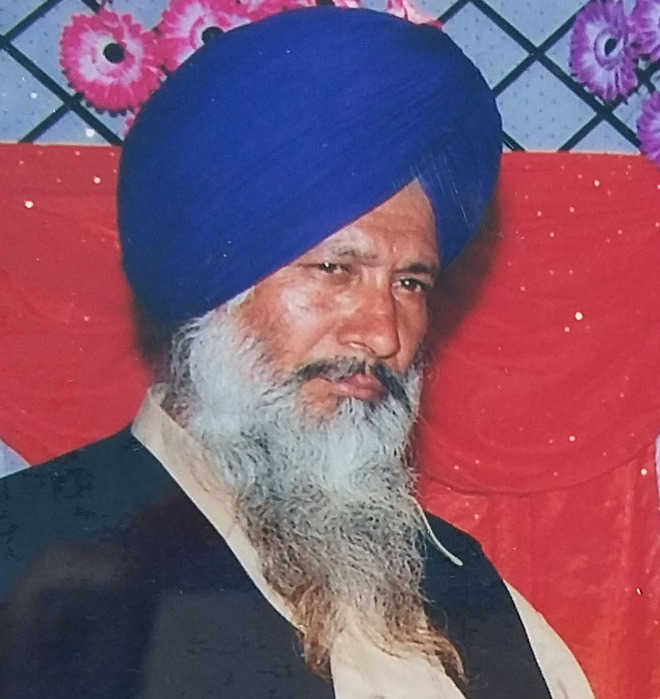 Aman Sood
Tribune News Service
Samana, January 10
Debt-ridden because of repeated crop failure, Jaswant Singh, 65, of Gajisalar village today committed suicide, hours before the wedding ceremony of his daughter. He was charred to death as he set the paddy stock in his fields on fire. The wedding was held amid stony silence. Shocked relatives first attended the wedding and then the funeral.
Jaswant Singh owned 4 acres of land. Already under debt, he was reportedly crest-fallen after he failed to get handsome returns on paddy, said the brother of the deceased, Nirmal Singh.
---
Field reports:
Woman who won't die till she repays debt, rupee by rupee
Fear of courts, menacing bank staff push farmer to suicide
---
"Like Jaswant Singh, there are many other farmers grappling with the rising debt burden. They too have fetched poor prices for their crop. If the government does not do anything to mitigate their suffering, paddy farmers, as in case of cotton cultivators, will be pushed to taking their lives," warned village elder Jinder Singh.
Jaswant Singh had been busy making preparations for the wedding of his fourth daughter, the other three being already married. He lost his daughter-in-law in an accident last year while his son was left paralysed. "Nothing went right for Jaswant. His debt kept mounting as he incurrred heavy losses year after year," said Nirmal Singh.
"Farmers have no alternative source of income. If their crops fail, they fall into a debt trap and seldom emerge out of it. With the government insensitive to their plight, they see no ray of hope. Nevertheless, it is odd that Jaswant chose to commit suicide on the day of his daughter's wedding," said a mourner at the house of the deceased.
At least 24 cases of suicide have been reported in the past two months in Bathinda and Mansa districts. This is the first such case in Samana.
Top News
The hunt for Amritpal enters the third day on Monday as the ...
Internet services were suspended in the state on March 18 fo...
Amritpal's driver, uncle arrested
The officials say even immigration authorities at internatio...
Harnek Uppal 'Fauji', who heads Deep Sidhu faction of 'Waris...